Dish Network Buys Blockbuster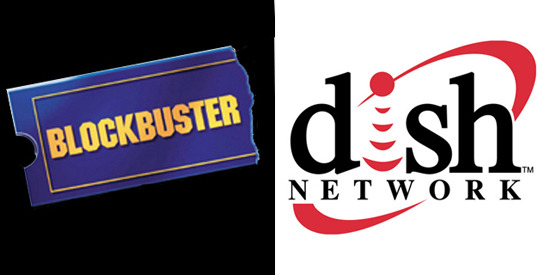 Monday saw the opening of a bankruptcy auction for the assets of Blockbuster, Inc. and today with a bid of $320m, Dish Network has emerged as the new owner of Blockbuster. What will this mean for the once-mighty retail rental chain?
Dish Network said in a statement,
With its more than 1,700 store locations, a highly recognizable brand and multiple methods of delivery, Blockbuster will complement our existing video offerings while presenting cross-marketing and service extension opportunities for Dish Network. While Blockbuster's business faces significant challenges, we look forward to working with its employees to reestablish Blockbuster's brand as a leader in video entertainment.
Just how Dish will leverage the retail aspect of Blockbuster remains to be seen — hell, whether or not the retail stores will remain for very long at all remains to be seen. Expect to see Dish using Blockbuster's online presence to increase the company's digital offerings, though. In a parallel move, today Dish also started licensing 3000 titles from Epix, which will be available on the Dish Online service.
Variety said,
Dish Online is essentially the satcaster's version of Hulu and features a large library of pics and TV shows, as well as music fare for free or as rentals, and links to subscribers' DVR recordings. As it builds out the site to become a considerable source of revenue, Dish continues to add content that can play across multiple devices.
Dish had 14m subscribers at the end of last year. Netflix has more than 20 million, but with these two deals we could see Dish moving into position as a serious competitor in the future. [LAT]