Directors: Craig Gillespie Likely For 'Pride And Prejudice And Zombies;' Wayne Kramer Leaves Stallone Film 'Headshots;' Meg Ryan Makes Directorial Debut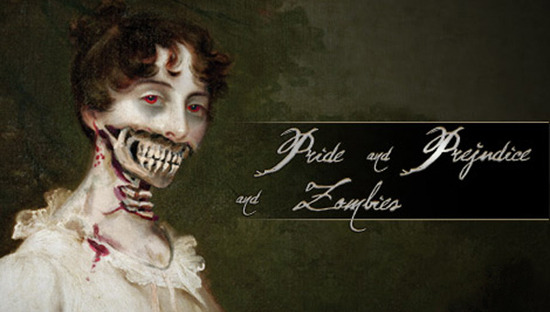 Somehow, 2010-2011 is going to go down as a time period when finding a director for Pride and Prejudice and Zombies turned into a massive undertaking. David O. Russell was going to make the film, but he walked. Many others were considered, then Mike White was hired, then he left, too. Craig Gillespie (Lars and the Real Girl, the upcoming Fright Night remake) has been said to be the top choice to be director #3, then for a minute it looked like PP&Z author Seth Grahame-Smith and David Katzenberg might co-direct. But now Deadline says Craig Gillespie is getting the job after all.
The basic project (zombies are inserted into the text of Jane Austen's Pride and Prejudice) doesn't sound appealing at all, but I guess I can see why the idea of making a period drama with that weird horror overtone might be of interest to a director. It's like a weird experiment; how do you take one thing and make it into something quite different, while only changing a few items? At this point, the whole arc of the project sounds like a weird experiment, though. Now we'll have to watch how the casting process goes. I can only imagine that will take another few years.
After the break, Sylvester Stallone's new movie needs a new director, but Meg Ryan probably won't get the job because she'll be busy making something else as her first film.
Sylvester Stallone is going to be starring in the drama Headshots, but he'll no longer be directed by Wayne Kramer. Deadline reports that the latter walked, and the report is that the two men 'clashed creatively.' In other words, it's Stallone's show and that probably didn't sit well with Wayne Kramer when decisions started being made. Sly has done the occasional good work as a director (Rocky Balboa? Solid.) and is probably riding a bit higher than normal due to the success of The Expendables. Which was pretty much a dud from a directorial standpoint; the film did well because of a massive curiosity factor, not because it was actually good. But he's going to get his way regardless, and it looks like that's just how Headshots worked out. Question is: will he step in now to direct it himself?
Last up, Meg Ryan will soon direct her first film, Into the Beautiful. Anne Meredith wrote the script, about "longtime friends reconnecting." The Big Chill is invoked in Variety's writeup. We don't know the rest of the cast, but it probably won't include the director. Meg Ryan has sort of dropped off the map in the past few years. I can't pretend to know what happened there, but when an actress known for a specific look does some of what Meg Ryan did to herself with plastic surgery, it might be a factor. Shame about that, but maybe she'll enter a new career phase as a director.