Page 2: Shaun Of The Dead, Star Wars, Bill Murray, Cowboys & Aliens, The Simpsons, Harry Potter, Peter Jackson, Fright Night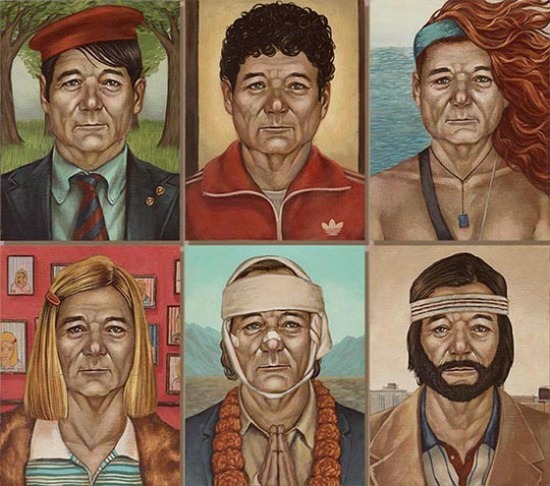 We may receive a commission on purchases made from links.
What is Page 2? Page 2 is a compilation of stories and news tidbits, which for whatever reason, didn't make the front page of /Film. After the jump we've included 46 different items, fun images, videos, casting tidbits, articles of interest and more. It's like a mystery grab bag of movie web related goodness. If you have any interesting items that we might've missed that you think should go in /Film's Page 2 – email us!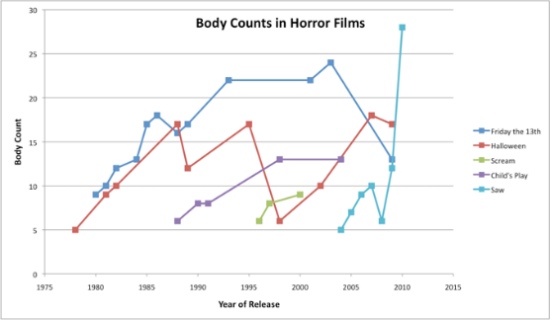 Slate has a graph showing the body counts for the popular horror movie franchises in an article titled "The Rules of Slasher Movie Body Counts".Hollywood Reporter lists Jodie Foster's most memorable roles.
A little girl named Sariah Gallego decided to join the darkside during Jedi Training Academy at Disneyland.
Eric D. Snider has written an article titled "Leaving in a Huff", which chronicles AOL's purchase of the Huffington Post, and the death of the movie website Cinematical from an insider's perspective.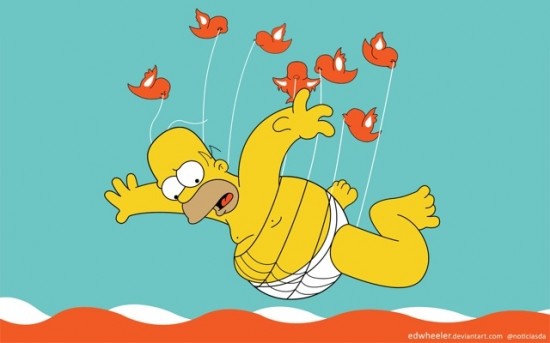 Eduardo Wheeler created this Twitter parody Homer Simpson Fail Whale.
The Winklevoss twins lost their appeal against Facebook in a San Francisco federal court on Monday. The twins plan to challenge the ruling.
Edgar Wright posted this video, Philip Askins' entry to the recent Done In 60 Seconds competition for Empire Magazine, which features Shaun of the Dead done in the style of the Scott Pilgrim comics.Cracked lists 6 Groups Who Don't Work as Movie Bad Guys Anymore.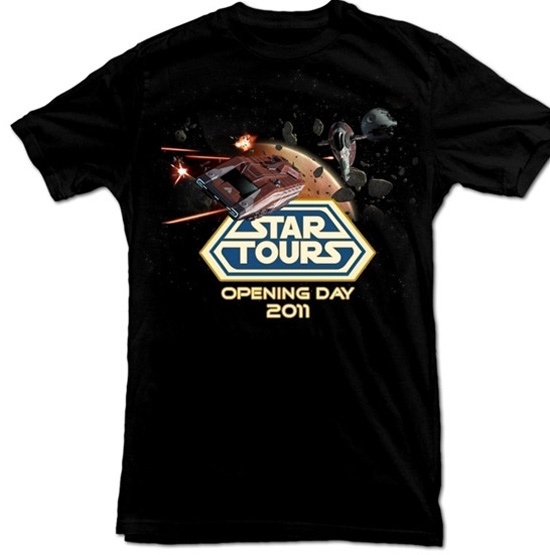 Disney has unveiled an exclusive opening day t-shirt for Star Tours 2.
ChrispyNuggets lists 15 Things You Didn't Know About Star Wars.
Due to the amount of graphics and images included in Page 2, we have to split this post over a BUNCH pages. Click the link above to continue the second page of Page 2.
Last year Venture Bros. composer JG Thirlwell performed the show's soundtrack with a live orchestra at Brooklyn's Prospect Park.
BuzzSugar lists 15 Books to Read Before They're Movies.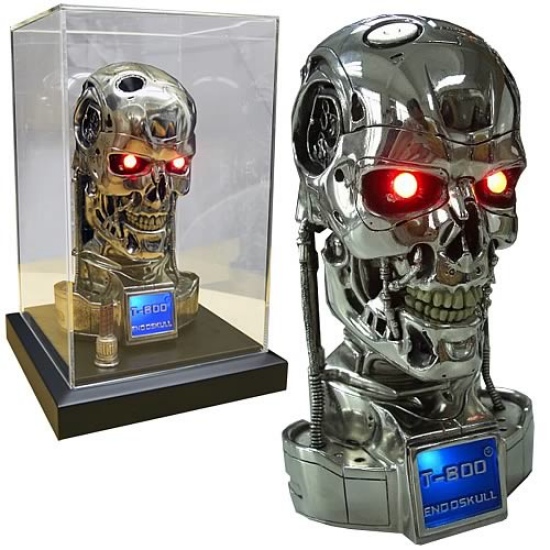 Entertainment Earth is selling a Terminator 2 T-800 Half Scale Endoskull Bust, incredibly detailed, light up eyes, complete with removable brain chip, for only $139.99.MovieScribes lists the top 5 Best Liam Neeson Movies.
The Immersive Cocoon Digital Environment is a 360 degree digital display environment that uses motion sensor and voice commands for control. The promo video above seems like something out of 2001: A Space Odyssey.
PopCrunch lists the 15 Greatest Dystopian Films Of All Time.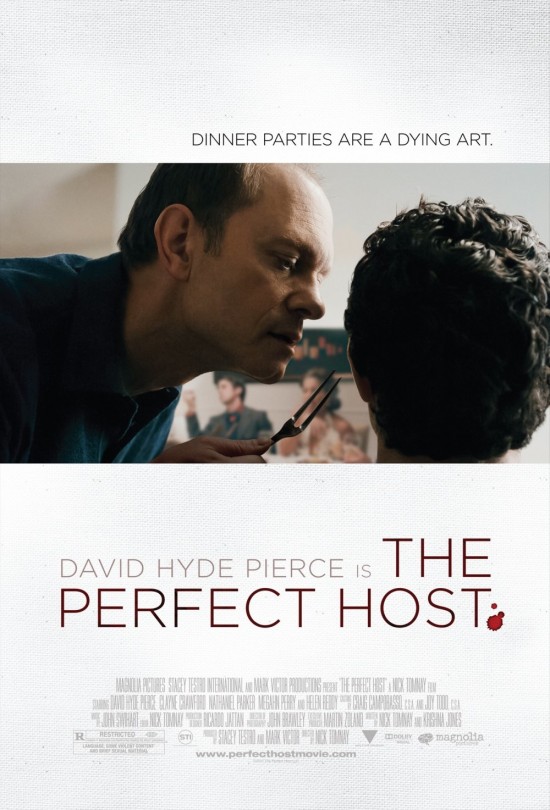 CinemaBlend has premiered a movie poster for The Perfect Host.ToplessRobot lists The 5 Best and 5 Worst Stephen King Films.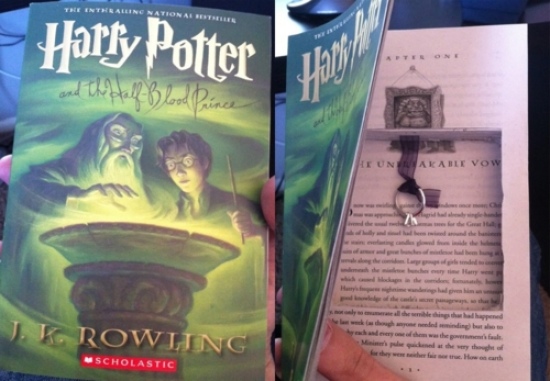 Check out this Harry Potter marriage proposal.FSR lists the 10 Most Frightening Christmas Movies.
Due to the amount of graphics and images included in Page 2, we have to split this post over a BUNCH pages. Click the link above to continue the third page of Page 2.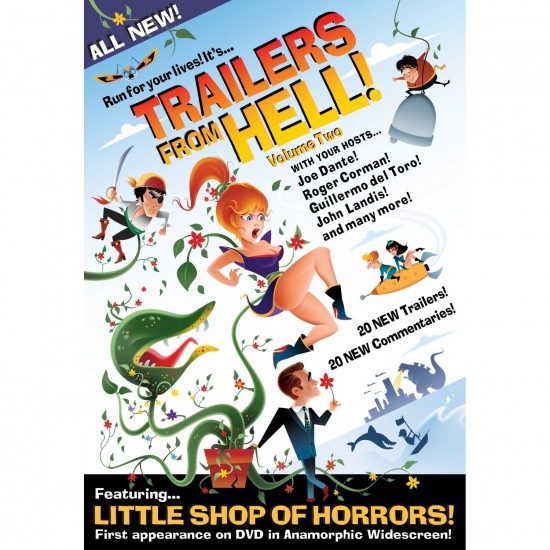 Trailers From Hell! Vol. 2 is now available for preorder on Amazon for $13.99.Peter Jackson talks to Rotten Tomatoes about his five favorite movies: King Kong, Dawn of the Dead, The General, Goodfellas, Jaws.
Disney has released a featurette showing how they created the music behind the new Disney California Adventure attraction The Little Mermaid ~ Ariel's Undersea Adventure.
KoldcastTV lists the 10 reasons Streaming is the new DVD.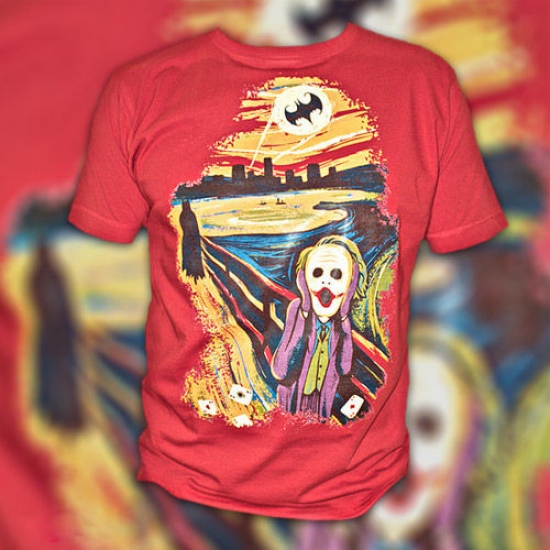 This t-shirt is a mash-up of Edvard Munch's famous painting The Scream and Batman.CNBC lists the 15 Most Profitable Movies of All Time.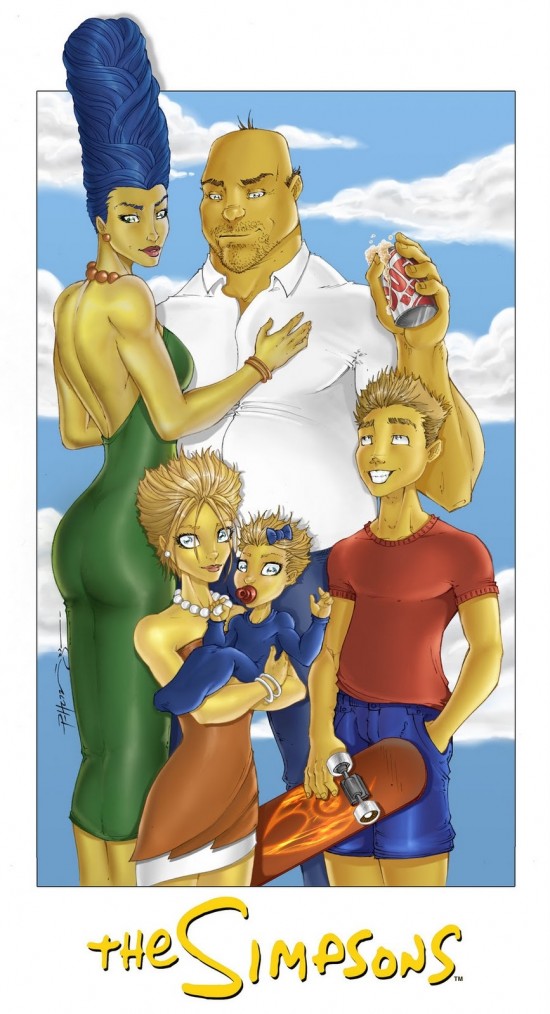 The Simpsons have been re-imagined in this illustration found on Reddit.IO9 lists the 10 Craziest Costumes Gary Oldman Ever Wore.Watch the animated opening title sequence for Your Highness.KoldCastTV lists the Top 13 Characters That Make MacGyver Proud.
Due to the amount of graphics and images included in Page 2, we have to split this post over a BUNCH pages. Click the link above to continue the fourth page of Page 2.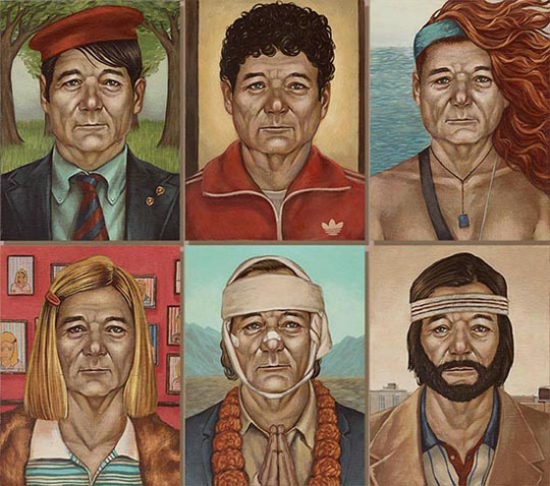 Casey Weldon's latest print "Murray Time" features Bill Murray as several of the characters from Wes Anderson's films Rushmore, The Royal Tenenbaums, Darjeeling Limited, and The Life Aquatic.Star Wars fan Mike Koehler wants to build a fully functional, full-scale model of an AT-AT Imperial Walker from The Empire Strikes Back as an American pop culture monument.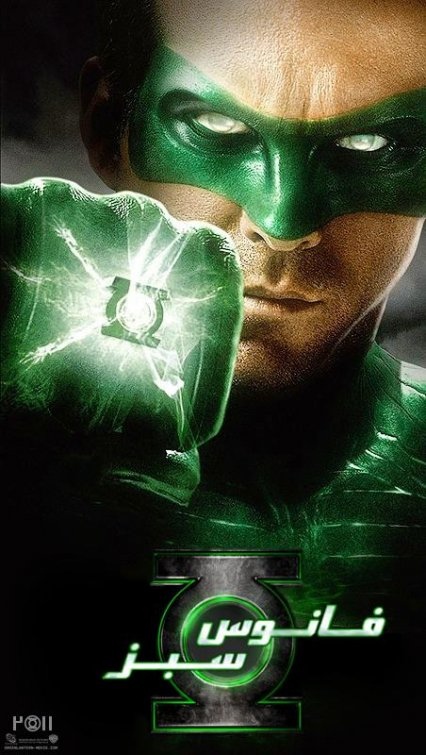 IMPA has a new international movie poster for Green Lantern.
20th Century Fox has set 2012 release dates for a couple movies: Josh Trank's Chronicle will hit theaters on February 3rd, 2012 and McG's This Means War will hit on February 17th 2012.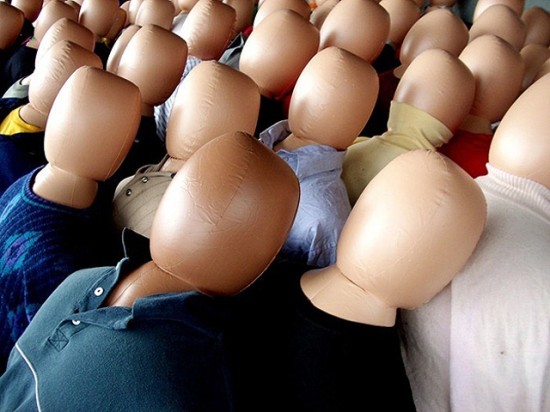 Film productions sometimes rent out "Inflatable Crowds", a range of life-size blow-up dolls to fill crowd scenes for wide shots. Movies like The King's Speech, The Fighter, Iron Man 2 and Oceans 13 have used these to save on budget.
EW lists 26 great tv season finales.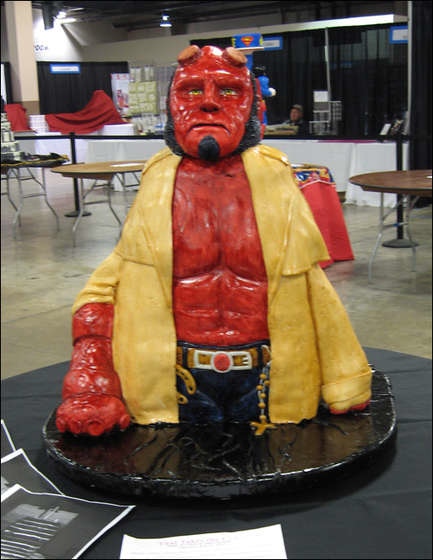 Forever Geek lists 10 Awesomely Geeky Cakes, which includes the Hellboy cake pictured above.Emma Roberts talks to Rotten Tomatoes about her five favorite movies of all time: Beetlejuice, Girl Interrupted, My Best Friend's Wedding, Clueless, and Bowfinger.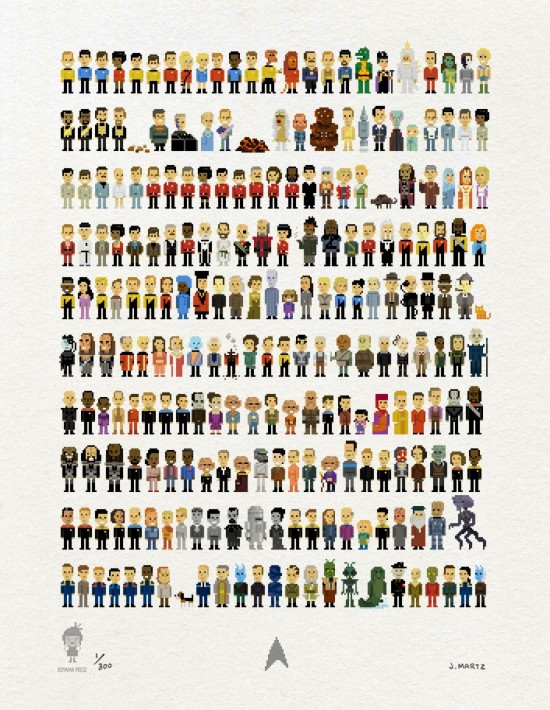 John Martz has created a limited edition print titled "Trexels", which features 235 pixelated Star Trek characters.IO9 lists 10 Ridiculous Wonder Woman Storylines the Television Show Should Totally Include
Due to the amount of graphics and images included in Page 2, we have to split this post over a BUNCH pages. Click the link above to continue the fifth and final page of Page 2.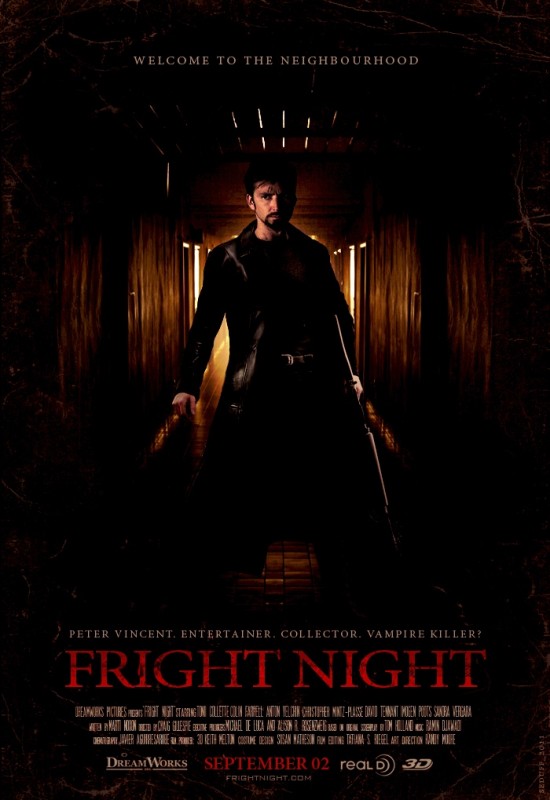 SpoilerTV has a new poster for the Fright Night remake featuring David Tennant.Topless Robot lists The 9 Sexiest Space Babes of Buck Rogers in the 25th Century.
Watch Olivia Wilde kick Damon Lindelof in the crotch from this week's episode of House.
TestFreaks lists The 13 Coolest Male Nerds On TV... Today.

A new Cowboys & Aliens movie trailer is set to debut later this week.
Coed Magazine lists 10 myths about superheros debunked.