The First Twelve Minutes Of 'Game Of Thrones' Are Online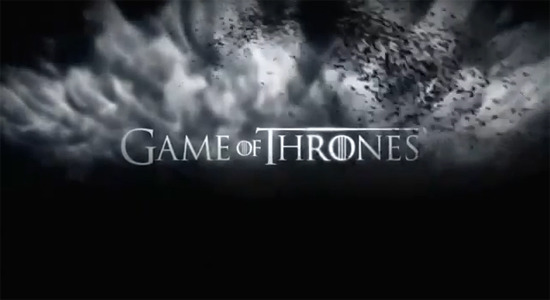 Good morning — how about starting the day (and the week) with a little epic fantasy? Last night HBO aired a preview of the debut episode of Game of Thrones, which begins the herculean task of adapting the massive A Song of Ice and Fire series of fantasy novels by George R.R. Martin. The full episode will air in two weeks, but for now you can watch the same preview HBO ran. The twelve-minute opening of the show is online, and embedded below.
Those who haven't read the books (like me) probably won't be confused by anything here — there are basically two sequences presented — but you'll have to take it on faith that there is a hell of a lot of follow-up info in store. But what we see here looks great and has an excellent pace; the scope is great and the first sequence is actually chilling. (Yeah, I'll take the pun in stride.) In short, this does a better job of selling the show than all the trailers we've seen. I want this show, now.
Game of Thrones premieres on April 17. David Benioff and Dan Weiss are the lead writers and producers, and the cast includes Sean Bean, Peter Dinklage, Iain Glen, Lena Headey, Richard Madden and Sophie Turner.
Long ago, in a time forgotten, a preternatural event threw the seasons out of balance. In a land where summers can last decades and winters a lifetime, trouble is brewing. The cold is returning, and in the frozen wastes to the north of Winterfell, sinister and supernatural forces are massing beyond the kingdom's protective Wall. At the center of the conflict lie the Starks of Winterfell, a family as harsh and unyielding as the land they were born to. Sweeping from a land of brutal cold to a distant summertime kingdom of epicurean plenty, here is a tale of lords and ladies, soldiers and sorcerers, assassins and bastards, who come together in a time of grim omens. Here an enigmatic band of warriors bear swords of no human metal; a tribe of fierce wildlings carry men off into madness; a cruel young dragon prince barters his sister to win back his throne; and a determined woman undertakes the most treacherous of journeys. Amid plots and counterplots, tragedy and betrayal, victory and terror, the fate of the Starks, their allies, and their enemies hangs perilously in the balance, as each endeavors to win that deadliest of conflicts: the game of thrones.