Lily Collins Is 'Snow White' For Tarsem Singh; Will Star Opposite Julia Roberts And Armie Hammer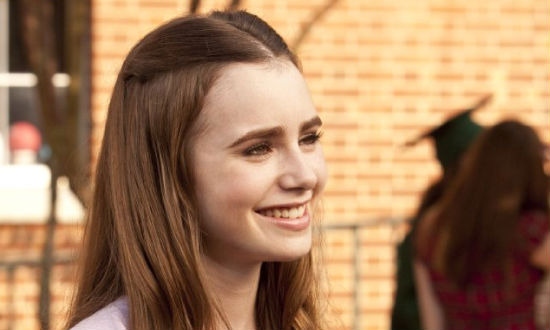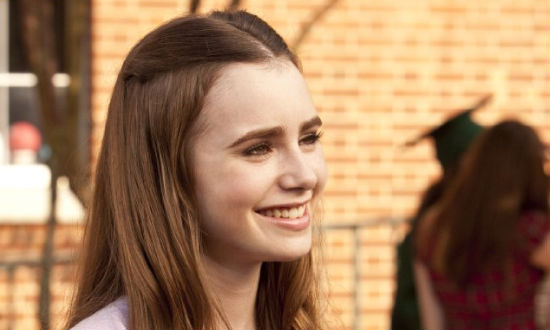 They cast the queen, they cast the prince and now they've cast their lead. Lily Collins, daughter of rock star Phil Collins, best-known for her role in The Blind Side, has been cast as the title character in Snow White, the Relativity Media re-imagining of the classic tale directed by Tarsem Singh (The Cell, Immortals). She'll star alongside Oscar-winner Julia Roberts as the Queen and Armie Hammer (The Social Network) as Prince Andrew Alcott. It's written by Melissa Wallack (Meet Bill) and Jason Keller (Machine Gun Preacher).
Originally titled The Brothers Grimm: Snow White, this film is now being referred to simply as Snow White and it looks like it'll be the first of several competing projects to get out of the gate. Others include Universal's Snow White and the Huntsman starring Kristen Stewart and Disney's Snow and the Seven written by Michael Arndt. Singh's Snow White is currently in pre-production and will begin filming in May aimed at a June 29, 2012 release. After the jump, read the official plot description and more about Collins.
The Hollywood Reporter broke the news of the casting which was quickly followed up by an official press release. Here's how the press release described Snow White:
Relativity's Snow White, a retelling of one of the most beloved fables of all-time, will eschew the traditional story in favor of a more modern tale full of comedy and adventure. After her evil stepmother kills her father and destroys the kingdom, Snow White bands together with a gang of seven quarrelsome dwarfs to reclaim what is rightly hers.
We've been hearing about this project since last summer, when producer Brett Ratner said the following:
This is not your grandfather's Snow White. Melissa went back to the 500 year old folk tale and put in some of the things that were missing from Walt Disney's film. His dwarves were miners, and here they are robbers. There is also a dragon that was in the original folk tale. Walt made one of the great movies of all time, but ours is edgy and there is more comedy. The original, made for its time, was soft compared to what we're going to do.
That original statement also said the film would be in 3D, which doesn't seem to be the case, so don't take all of Ratner's plot points as gospel. Plus, since that time they brought in Keller to rewrite Wallack. Still, Singh has assembled a nice cast here and Collins – who already has two big films scheduled for release this year, Priest and John Singleton's Abduction with Taylor Lautner, along with an upcoming role in Mortal Instruments directed by Scott Charles Stewart – seems like an actress who is primed to break big.
What are your thoughts on this combination of Collins, Roberts, Hammer and Singh teaming up for this revisionist take on Snow White?