UK Release Date For 'The Tree Of Life' Leads To Legal Entanglement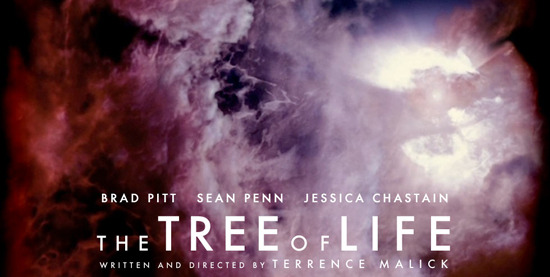 The weirdest movie business story of the week involves Terrence Malick's new film The Tree of Life. Fox Searchlight bought the film for US distribution, and in concert with Summit International, which holds rights to the film in other territories, planned to premiere the picture at Cannes just before a late May opening in the States.
Then Icon announced that it would open the film in the UK on May 4 — before the Cannes premiere, therefore possibly blowing away the well-laid plans of Fox Searchlight and Summit Int'l. Summit didn't take kindly to that and is now taking action against Icon, which holds distro rights for the film in the UK, Australia and New Zealand. The result is two-fold: we get a look into how complicated international distribution can be, and for people who live in Icon's territories we've got to wonder if the film will be significantly delayed, and if so for how long.
The Playlist did a good recap of the story, pointing out that when a financier sells distribution rights to different companies in different territories, it is really only by the grace of a basic social contract that one doesn't step all over the other with the sort of thunder-stealing release date Icon set. There's also the fact that the UK date set by Icon could easily change, and that until the UK release story broke in Empire, Summit and Fox Searchlight really didn't know what Icon was planning.
Jeff Wells chimes in with a statement from Summit,
"The information regarding the May 4th UK release [of The Tree of Life] is incorrect. Icon Film Distribution Ltd. does not have the right to distribute The Tree of Life in the UK, as it is in default of its agreement. The matter is pending before an arbitration tribunal in Los Angeles."
And Anne Thompson says that, despite Summit's insistence that Icon holds no rights, Icon bought rights to the movie for a "high minimum guarantee, and was trying to get out of releasing the film." In other words, Icon has to pay financier Bill Pohlad a lot of money no matter how well the film does, and the company is just now realizing that a multi-generational Terrence Malick film about family, man's place in the world and the universe in general might not be the most commercial prospect. Did Icon just see "Brad Pitt & Sean Penn" on the cast sheet and sign up with no further thought?
All this is pretty 'inside baseball,' but it is good to be reminded once in a while that the simple business of getting a movie out to audiences is never really simple. And if Summit really does manage to slap down Icon, what will be done about releasing the film in the UK and possibly Australia and New Zealand?