TV Bits: 'In Treatment' Not Quite Cancelled, Posters For 'Falling Skies,' Nudity Clause For 'The Playboy Club,' Kyle Chandler For 'Powers'?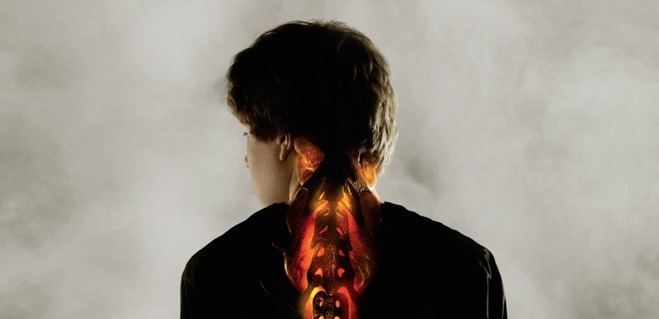 We've got a mixed bag of TV bits for you today, from some pretty sci-fi artwork for TNT to possible envelope-pushing on NBC, so let's get started.
First off, HBO's treatment of In Treatment: It was widely reported last night that the premium cable network had canceled its ratings-challenged psychiatric drama starring Gabriel Byrne. Today, however, HBO has released a statement suggesting the show might not be dead after all:
It's true that we have no plans to continue with 'In Treatment' as previously formatted. However, we are in continued conversations with the executive producers to find another way to continue telling these rich stories.
The show currently has a somewhat unusual format. Instead of one episode per week, In Treatment airs multiple episodes in a week. It seems plausible that HBO's plan is to streamline the show somewhat by consolidating or cutting some of the episodes, but the network has yet to officially announce its strategy. (Edit from Russ: HBO also planned to continue Deadwood in a different format, and that never happened. That, however, was a far more expensive proposition. Hopefully this will work out better.) [Zap2It, The New York Times]
After the jump, posters, nudity clauses, and possible superhero casting news.
While they're pretty enough, I'm still not totally convinced the series will have anything fresh to offer the "alien invasion" subgenre — but only time will tell.
The glowing red spine should look familiar to fans of Battlestar Galactica, which, as it happens, Falling Skies co-executive producer Mark Verheiden wrote for at one point. As you might recall, an early scene showed a Cylon's spine glowing red during sexual intercourse — before the series dropped that notion, probably because it would totally undermine the entire conceit of Cylons being indistinguishable from humans.
Falling Skies will kick off with a two-hour premiere on TNT Sunday, June 19 at 9/8c.[Ain't It Cool News]
Over at NBC, it's been revealed that a nudity clause was included in the contracts that actors signed for The Playboy Club, a series set in 1960s Chicago. As you might guess, this is highly unusual for a show on broadcast television, which has much stricter standards for decency than cable television. However, the odds of us seeing anything truly salacious on NBC remain low. More likely, the clause would be used to shoot graphic scenes that won't make the broadcast cut, but could appear on DVDs or on cable syndication. Though there's still a chance that NBC could use this opportunity to "push the envelope in primetime," as ABC did with NYPD Blue oh-so-many years ago.
For what it's worth, the pilot reportedly does not contain any nudity, and the clause was probably put in by business executives, not producers. It seems more like a case of The Playboy Club keeping its options open than a declaration of intent to show us as many boobies as possible. [Variety via Vulture]
Finally, a small update on the forthcoming FX series Powers, based on the graphic novel by Brian Michael Bendis. Variety is reporting that Friday Night Lights and Super 8 star Kyle Chandler has met with executives to discuss the lead role. Though the story does not name the character, it's probably reasonable to assume that Chandler is up for the part of Christian Walker, a superhero turned homicide detective and the protagonist of the series. Chandler has yet to commit to the role is said to be weighing his options.
As a huge Friday Night Lights fan, I'm definitely biased, but I think Chandler would make a great fit for the role. He might have to beef up a bit, but he's shown on Friday Night Lights that he can play strong and tough quite well. The role would make him one of a handful of Friday Night Lights alums who've gained superpowers — former co-star Adrianne Palicki is starring in the new Wonder Woman series, and Taylor Kitsch played X-Man Gambit in 2009's X-Men Origins: Wolverine. [Variety]