New Photos: 'Transformers: Dark Of The Moon'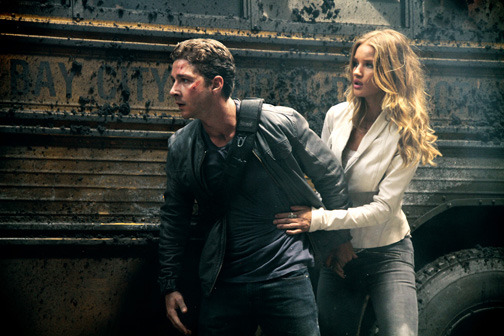 With the approaching release of Transformers: Dark of the Moon, images from the film are starting to get out into the wild. It seems like there are certain requirements for any Transformers stills that don't feature robots: they've got to have explosions, Shia LaBeouf running, or characters appearing to cautiously move through a location. And now we've got an image to cover each one of those bases for the third film. Check 'em out after the break. And, sorry, no robots.
Transformers: Dark of the Moon hits in 3D, 2D and IMAX formats on July 1st. Michael Bay directed, and the film features Shia LaBeouf, Rosie Huntington-Whiteley, Josh Duhamel, Tyrese Gibson, Kevin Dunn, Julie White, Frances McDormand, John Malkovich, Ken Jeong, Patrick Dempsey, Alan Tudyk and John Turturro.