Geoffrey Rush Voices Tomar-Re In 'Green Lantern'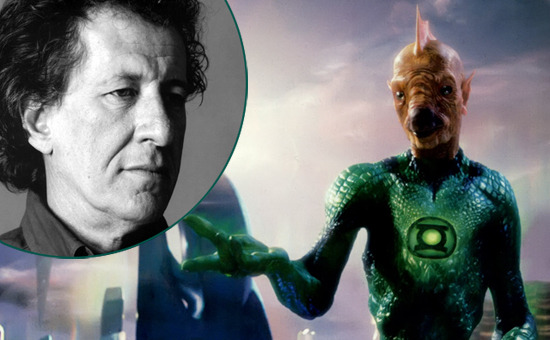 Briefly: Yesterday we started to talk about how effects work is still being done on Green Lantern, and the rumors that many of the film's CGI characters aren't even cast yet. One rumor is that Michael Clarke Duncan could voice the giant alien Kilowog. And now, supporting that as-yet unconfirmed talk, is word that Geoffrey Rush voices the bird/fish/ alien Tomar Re. Deadline says that Mr. Rush "provided the voice for Tomar-Re, the scientist who works alongside the title character in the Green Lantern Corps." (The Green Lantern's Speech jokes begin now.) That suggests that he has already done the voice work, so take that as you will with respect to the rumors that those characters aren't entirely locked down.
New Green Lantern footage will be shown tomorrow at CinemaCon and there is a new trailer coming soon, so we might have answers to some questions very soon.