Craig Robinson To Play The Antichrist In Comedy 'Rapturepalooza,' Part Of Lionsgate's New 'Microbudget' Slate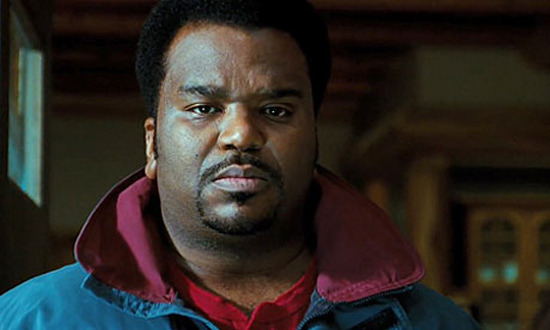 When Paramount picked up Paranormal Activity, which turned out to be a smash hit, the company helped push forward the idea of major studios making films on shoestring budgets. Paramount has been developing a program to make microbudget movies, and now Lionsgate has announced a 'microbudget' initiative that will ideally generate up to ten films per year. Lionsgate's version of 'microbudget' is a little different than most — these are budgeted under $2m. That's a lot less than what most studio films cost, but the term usually conjures up films costing around $100k.
Regardless, info is out on the first three Lionsgate movies. One is Rapturepalooza, starring Craig Robinson (Hot Tub Time Machine, The Office) as the Antichrist. More info on that and two others, after the jump.
Deadline has the info, and reports that Rapturepalooza is written by Chris Matheson and will be directed this summer by Paul Middleditch. The movie takes place a year after the Rapture has removed much of the human population and left Earth as a hellish proving ground.Deadline says "Ben and Lindsey try to reestablishing their sandwich cart business. Beyond the occasional blood rainstorm and talking locusts that surface occasionally, the sandwich sellers have a new problem: the Anti-Christ (Robinson) decides he wants to take Lindsey as his bride."
Besides the fact that, as titles go, Rapturepalooza is about 15 years out of date, the plot sounds like it has some potential, depending on how the whole Rapture angle is played. Since this is a $2m movie, don't expect much in the way of effects. It will all be on the cast and script, so let's see who is cast in the roles of Ben and Lindsey. If those two choices are smart and the script can play to Craig Robinson's characteristic combination of smirk and earnest charm, it could work.
The other two movies Lionsgate is planning are:
Gay Dude
Think Superbad, but, well, gay. The Black List script follows "two best friends vow to lose their virginity before graduating high school.  Then one confesses he's gay." Written by Alan Yang (Parks and Recreation).
6 Miranda DriveWolf Creek writer director Greg Mclean returns with a supernatural thriller supposedly based in reality in which "a family unwittingly brings a supernatural force home with them from vacation. The evil presence feeds off their fears and secrets."