MTV's 'Teen Wolf' Trailer - Now With More Shirtlessness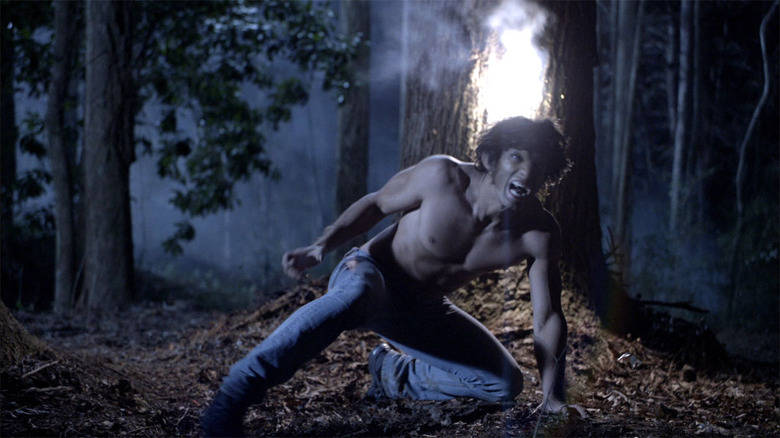 This supernatural teen drama trend just isn't going away, is it? Some days it seems like every other new film or series in the works is about blandly attractive young people struggling to deal with scary/sexy monsters while keeping up with their algebra homework.
One such show is MTV's upcoming series Teen Wolf, a supposed remake of the 1980s comedy starring Michael J. Fox. A new trailer has been released, and... nope, I'm still not sure what makes this a remake. Watch it after the jump.
[via Vulture]
Entertainment Weekly quotes executive producer Jeff Davis describing the new series as "kind of like The Lost Boys with kind of the pace and fun of Buffy." I, for one, am getting more of a "Twilight for boys" vibe. Less angst, yes, but same blue-gray tones, same shots of half-naked teenage boys running around the woods — star Tyler Posey even looks like he could be part of Jacob Black's wolf pack. Instead of a stereotypical teen girl fantasy (i.e., pretty boys fighting to save you), we've got a stereotypical adolescent boy fantasy (i.e., pretty girls throwing themselves at you).
Of course, those are pretty superficial comparisons. It's possible that MTV's just playing up the Twilight-ishness in order to draw people in. I'm more disappointed that I'm also not really seeing a lot of the "comedy element" that MTV has promised in the past — or that made the original Teen Wolf so fun. I think the new Teen Wolf looks like it could be fun for what it is, if not exactly original, but it just confuses me to have the purported Teen Wolf connection hanging over it.
Official Synopsis:
"Teen Wolf," stars Tyler Posey ("Maid in Manhattan," "Brothers and Sisters"), as the newly bitten werewolf, 'Scott McCall,' Dylan O'Brien as his best friend 'Stiles,' Crystal Reed as the mysterious new girl in town, 'Allison,' and Tyler Hoechlin ("Road to Perdition," "7th Heaven") as the older and possibly quite dangerous werewolf, 'Derek Hale.' Always an outsider and often unnoticed, Scott McCall yearns to be recognized in some small way that takes him out of his typical state of high school anonymity. When his best friend, Stiles, convinces him to go into the woods one night to join a police search for a dead body, Scott encounters a creature in the darkness. Narrowly escaping an attack with a vicious bite in his side, the next day brings strange surprises for Scott at school and his life will never be the same.
Discuss: What do you think of the new trailer?