'True Grit' Discovery Hailee Steinfeld Attached To Revisionist 'Sleeping Beauty'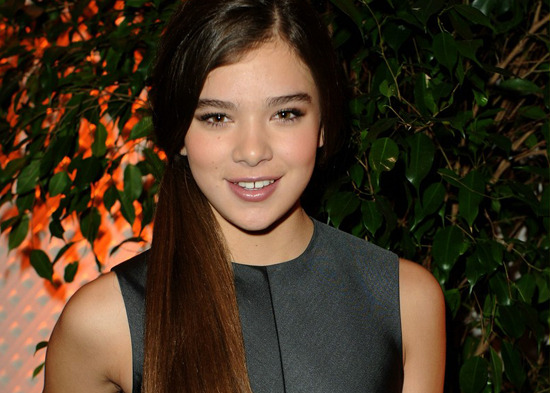 The fascination with fairy tales continues. Thanks to Alice in Wonderland and the impending end of big franchises like Harry Potter and Twilight we have loads of fairy tale films headed our way. There are several Snow White, Oz and Peter Pan films in development, as well as movies like Hansel & Gretel: Witch Hunters that are nearing their production start dates.
Add one more to the pile, as Hailee Steinfeld from True Grit is now attached to a spec script that updates Sleeping Beauty.
reports that Lindsay Devlin's Sleeping Beauty is "a revisionist take on the fairy tale that will give Steinfeld a lot more to do than nap while waiting for a charming prince's peck to awaken her from a witch's curse. The new version is told from her point of view as she enters the dream world and has to find her way out."
In other words: very Alice in Wonderland.
No wonder that Hailee Steinfeld would be in demand. Her performance in True Grit was the film's jewel, and the young actress has seemed remarkably self-possessed and charming as she did interviews to promote the film and her impressive Oscar nomination. (For Best Supporting Actress, which went to Melissa Leo.) She's already
to Forgotten, a film with shades of Twilight and Donnie Darko in which she'd play "London Lane, a 16-year old whose memory is erased at 4:33 every night. The following morning, all she can remember are events from her future. After meeting a new boy at school, London becomes frustrated that she can't seem to find him in her memory of things to come."
I'm hoping to see her cast in more interesting and adventurous films, but there's something to be said for building a young, loyal fanbase. That's where films like Forgotten and Sleeping Beauty may come in.
And, yes, there is another Sleeping Beauty film in development, at Disney. That would be Maleficent, of which we've heard little in the way of news since Angelina Jolie was
a year ago.