'Fraggle Rock' Movie Stalled By Weinstein Company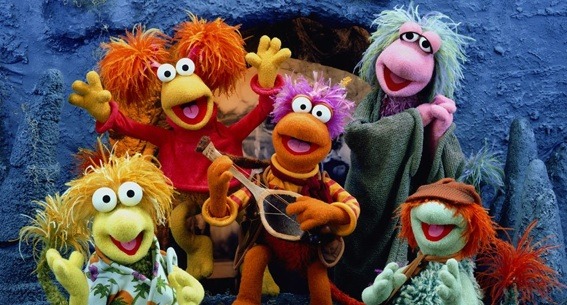 It's been almost a year since we heard any news about a Fraggle Rock movie. That goes for the director too. As more and more properties from the Seventies and Eighties get remade, rebooted or reimagined, the idea of a Fraggle Rock movie like a no-brainer. Now Cory Edwards, the director of Hoodwinked who has long been attached to Fraggle Rock: The Movie has posted an update to his blog about the film and it seems like the ball is totally in the court of the Weinstein Company. Read Edwards' update after the break.
Here's what Edwards had to say on his blog:
Many, many, many of you have repeatedly asked for some kind of update on the Fraggle Rock movie. The truth is, I got nothin'. There's nothing to report except that The Weinstein Company has everything they need to move forward, and the ball is in their court. They've talked about getting a new writer, which I'm willing to do. They've talked about starting over from scratch, which I'm willing to do. But I have not heard a peep from their camp in almost a year. I completely sympathize with all of you that are waiting for a movie, but let's all remember that the next best thing to making a Fraggle movie is avoiding making a BAD ONE. So at least we're doing that. Until something new happens to awaken the project from its deep coma, we can at least enjoy the untainted TV series on DVD and The Hub Network. As for me, I'm already working on new things. I hope you'll stick around and check in here... I'll be announcing my next project very, very soon.
This project was first announced in 2008 and even last summer it still seemed to be swimming around in development hell, with a lot of talk about the film connecting with "an older, more sophisticated audience."
It's certainly discerning that Edwards hasn't heard from the Weinstein Company in a year about the project but there are probably two things that they're looking at before moving forward with a Fraggle Rock movie. First, Edwards' next film, Hoodwinked Too! has yet to be released so they probably want to see how that film will do just to make sure he's the right man for the job.
Second, Disney's The Muppets is currently in post-production, aimed at a November release. Considering Hollywood is filled with followers instead of innovators, the Weinstein Company is probably excited Disney will be the first take a risk on a puppet movie and then – if it's a success – they can move forward with theirs.
Do you feel like this movie is ever going to happen? Do you understand the Weinstein's trepidations about moving forward?