Sarah Gadon Joins 'Cosmopolis,' Robert Pattinson Calls David Cronenberg's Script 'Insane And Difficult'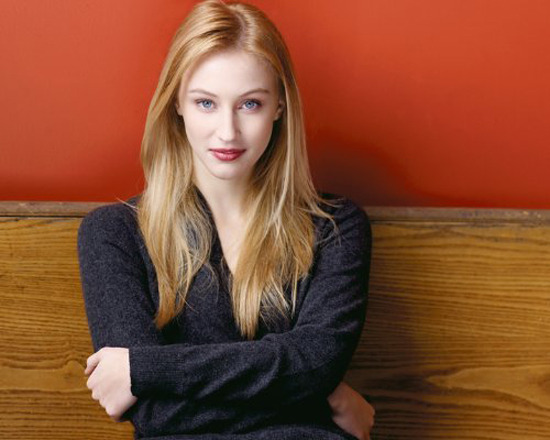 David Cronenberg has his cast pretty much set for his adaptation of Don DeLillo's novel Cosmopolis. Robert Pattinson plays the lead role, and we've been waiting for the final word on an actress to play his character's estranged wife. Marion Cotillard was originally set to play the part, but dropped out due to her pregnancy. And now David Cronenberg has tapped Sarah Gadon, who had a small part in the director's yet to be released film A Dangerous Method.
Entertainment One, the Canadian distributor of Cosmopolis, announced the casting via press release. So Sarah Gadon will play Elise Shifrin, the wife of Robert Pattinson's character Eric Packer, a 28-year old billionaire who spends almost all of the source novel in his limo crossing Manhattan, making deals and bad business decisions, cheating on his wife and dealing with protesters and a couple of guys who might be seeking revenge for some of those bad business deals.
Juliette Binoche, Paul Giamatti, Samantha Morton and Mathieu Almaric are all in the cast — quite a collection of talent. And I'm eager to see how David Cronenberg stages the limo-set action, especially in light of his film Crash, in which automobiles also played a significant part. There, he looked for new and unusual ways to shoot cars, and I'm hoping that Cosmopolis will bear some relation to Crash. Even if not, just the idea of seeing two new David Cronenberg movies within as many years is
To Empire, Robert Pattinson has praised David Cronenberg, after calling the script 'insane and difficult':
Y'know, there are so few auteurs left. The one thing that pisses me off about working in films is when you start a project and then, suddenly, two days before you start, there's a massive rewrite to make an R-rated movie into something that's PG-13, and it's a totally different story. As soon as that line's been crossed, you know you're not making a movie anymore. You're making a...a... fridge magnet. But with people like Cronenberg you know that, no matter what, there will be a movie at the end, and it will be solid and self-contained, and it's not made for any other reason than it being a movie.