'30 Days Of Night' Screenwriter Stuart Beattie To Direct 'I, Frankenstein'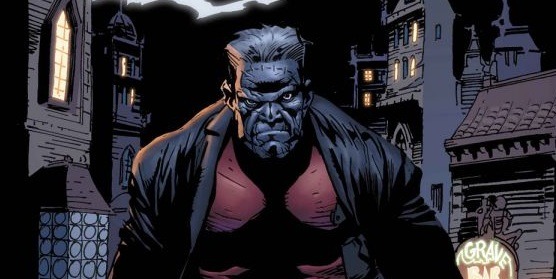 30 Days of Night screenwriter Stuart Beattie has signed on to write and direct I, Frankenstein for Lakeshore Entertainment. The film will be based on the Darkstorm Studios graphic novel by Kevin Grevioux, one of the writers behind 2003's vampire-werewolf action flick Underworld. I, Frankenstein features the classic literary monster as a modern-day private detective who deals with both humans and other supernatural creatures — including Dracula, now a mob boss, and the Invisible Man, a secret agent. More details after the jump.
Beattie is a relative unknown in the U.S., but made a splash in his native Australia last year with Tomorrow, When the War Began, which he wrote and directed from a series of novels by John Marsden. The teen action/adventure movie received generally positive reviews and became the highest-grossing domestic film of 2010 in Australia. Unfortunately, it has yet to see a real release in the U.S. Beattie is set to direct back-to-back sequels to TWTWB, which will also be based on Marsden's books.
I haven't read the I, Frankenstein books, so I don't know if they address this issue. But — hold on, it's about to get real lit-nerdy up in here — I feel compelled to point out that in Mary Shelley's original work, Frankenstein is not the name of the monster, but the name of the doctor who created the monster. In Shelley's book, the monster has no name. OK, sorry — nerd rant over.
Literary inaccuracies aside, this project sounds potentially entertaining, if not especially fresh. The premise reminds me a bit too much of films like Hellboy, Constantine and the upcoming Dylan Dog: Dead of Night. (All of which, it should be noted, were also based on comic books.) Then again, Constantine wasn't exactly a horror classic and Dylan Dog looks, frankly, mediocre, so perhaps there's still room for Beattie and Grevioux to own the supernatural-investigator subgenre.
Discuss: Are you excited for I, Frankenstein? Are any other former English majors bothered ever-so-slightly by the Frankenstein/Frankenstein's monster thing?