James Cameron Will Bring 'Avatar 2' Cast To Brazilian Rainforest For Inspiration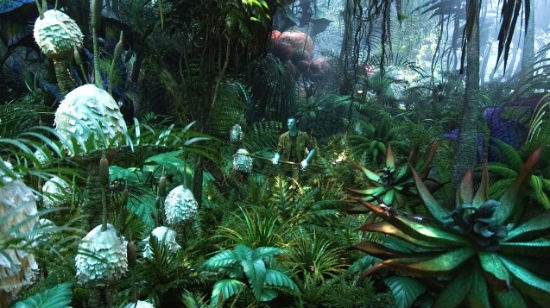 Last week, James Cameron came on Twitter to give an update on his sequels to Avatar. "Sorry I've been away. I've been head-down writing Avatar 2 & 3 but had to leave Pandora for the real Pandora." The real Pandora is the Brazilian rainforest and Cameron was in Manaus, Brazil along with Arnold Schwarzenegger and others attending the International Forum on Sustainability "to help tribal people fight the dams that are going to destroy their homes and forest." While there, Cameron spoke to the press and said he'd like to bring his actors there for inspiration and, while meeting with several tribe leaders, he even got a new name to use in the sequel. Read his quotes and more after the jump.
Thanks to the Hollywood Reporter (with a heads up from Cinematical) for featuring these quotes. Here's Cameron:
Avatar is a film about the rain forest and its indigenous people. Before I start to shoot the two films I want to bring my actors here, so I can better tell this story. Actors could learn about the natives and what real life in the jungle is like.
Cameron also said he introduced Schwarzenegger to several tribe leaders including members of the caiapo tribe who baptized Cameron as "Krapremp-ti", which reportedly means "man who is a friend of the jungle." Cameron seemed flattered by the gesture and will use the name in Avatar 2. "If I had met the caiapos before making Avatar, I would certainly have made a better film," he said.
When shooting the first film, Cameron used virtual cameras so that he and the actors could see what their environments looked like on monitors. From an acting standpoint, though, the difference must be huge from seeing something on TV and actually  experiencing this indescribable place that Cameron is so passionate about. There's no word if Cameron will make them walk around on stilts to replicate the size of the Na'vi.
Does Cameron doing this sort of thing in preparation for Avatar 2 surprise you? Do you think it's actually going to help?