Jennifer Garner Is Miss Marple In Disney's Agatha Christie Adaptation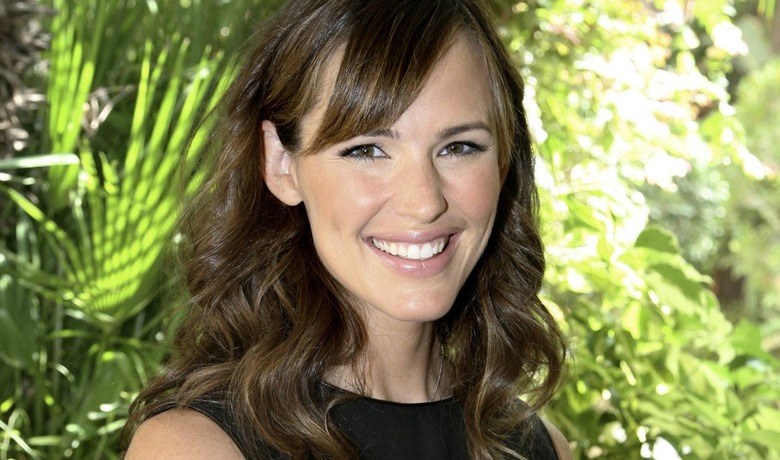 Disney has obtained the movie rights to Agatha Christie's amateur sleuth character Miss Marple, who has appeared in twelve of Christie's novels. Traditionally, Miss Marple has been an elderly English woman who enjoys knitting and weeding, and whose harmless-looking exterior hides a sharp, logical mind. In fact, a large part of the fun of the character is the discrepancy between the assumptions you'd make from her outward appearance and her true nature as a shrewd detective.
Naturally, then, the obvious casting choice for the role of Miss Marple would be Alias star Jennifer Garner. Wait, what?
Miss Marple's first appearance was in 1927 short story titled "The Tuesday Night Club." The character has been adapted numerous times for radio, stage, film and television. The Rutherford-starring Murder, She Said marked the big-screen debut of the character. Miss Marple has gone on to feature in several other films, but has not appeared in an English-language film since 1980's The Mirror Crack'd, starring Lansbury, Elizabeth Taylor, Kim Novak, and Rock Hudson.
The script for the updated Miss Marple is being written by Mark Frost, whose previous credits include Fantastic Four and TV's Twin Peaks. If you haven't figured it out already, the character is being aged down to her 30s or 40s. The story will not be a period piece, but will instead take place in modern times. There's no word yet on whether the film will be set in the U.K.
Though I'm all for seeing Garner as a brilliant detective, the whole endeavor — aging down a famously elderly character in order to put a younger, sexier actress in the lead — sounds like just the kind of thing you'd expect in a spoof about Hollywood. Nevertheless, I'll be withholding judgment until more details are revealed.
Discuss: What do you think of Jennifer Garner as Miss Marple?