'The Hangover: Part II' Poster Revealed, New Trailer Coming This Week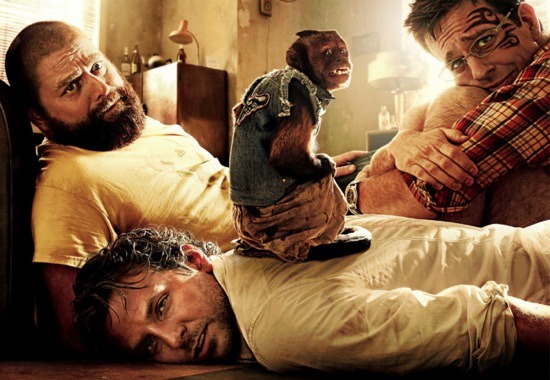 Todd Phillips' The Hangover 2 full length movie trailer will premiere later this week, and Warner Bros has released the theatrical one-sheet featuring Bradley Cooper, Ed Helms and Zach Galifianakis on Facebook (via FilmStage). Hit the jump to see the now poster.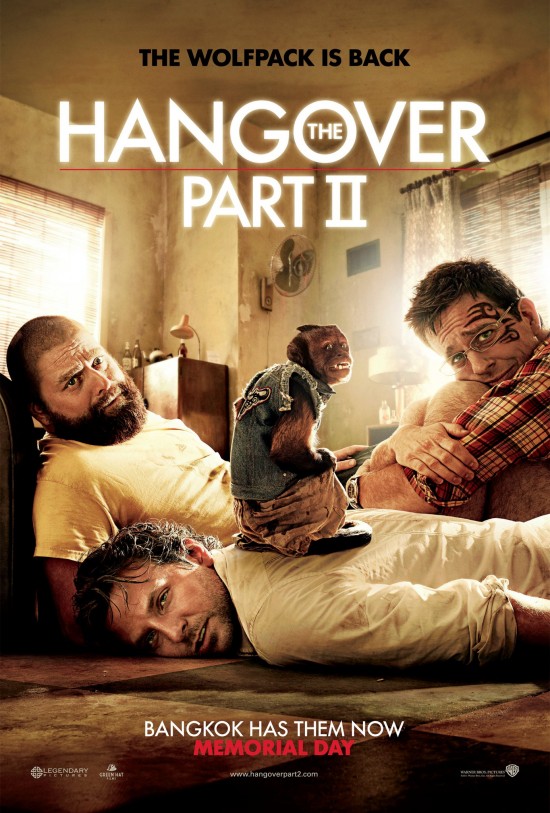 Official information:
THE HANGOVER PART II
In theaters on May 26
(Warner Bros. Pictures/Legendary Pictures)
Director: Todd Phillips
Writers: Scot Armstrong, Todd Phillips, Craig Mazin
Producers: Todd Phillips, Dan Goldberg
Executive Producers: Thomas Tull, Jon Jashni, William Fay, Scott Budnick, Chris Bender, J.C. Spink
Cast: Bradley Cooper, Ed Helms, Zach Galifianakis, Ken Jeong, Jeffrey Tambor, Mike Tyson, Justin Bartha, Paul Giamatti
Comedy. In the follow-up to the record-breaking hit comedy "The Hangover," Phil (Bradley Cooper), Stu (Ed Helms), Alan (Zach Galifianakis) and Doug (Justin Bartha) travel to exotic Thailand for Stu's wedding. After the unforgettable bachelor party in Las Vegas, Stu is taking no chances and has opted for a safe, subdued pre-wedding brunch. However, things don't always go as planned. What happens in Vegas may stay in Vegas, but what happens in Bangkok can't even be imagined.