Woody Allen's 'Midnight In Paris' Trailer And Poster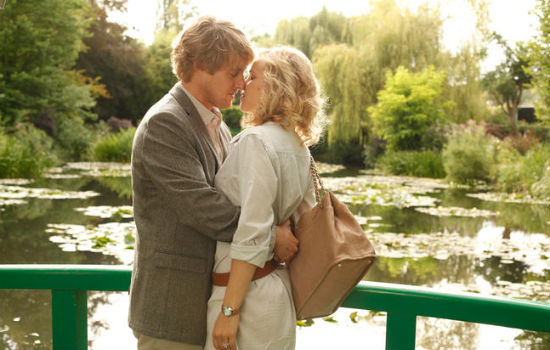 Woody Allen's star-studded new film, Midnight in Paris, will be world-premiering at the Cannes Film Festival in May and now we've got our first look at the film. Yahoo Movies has premiered the trailer for the romance starring Owen Wilson, Marion Cotillard, Rachel McAdams, Kathy Bates, Michael Sheen, Adrien Brody, Nina Arianda, Corey Stoll, Mimi Kennedy, Kurt Fullerby, Carla Bruni, and Léa Seydoux which opens in New York and Los Angeles on May 20. Check out the new trailer and poster after the break.
Thanks to Yahoo Movies for the trailer premiere.
Here's the official plot description for Midnight in Paris:
A romantic comedy about a family traveling to the French capital for business. The party includes a young engaged couple forced to confront the illusion that a life different from their own is better
Allen hasn't really had a major success in the past few years but, this trailer definitely shows promise. I love the interaction between Sheen and Wilson, the trademark Allen banter and overall feeling of wonder. That's feels like nice addition to a comedy. Plus, it's odd to say this, but Owen Wilson's timing really does seem to fit in with Allen's dialogue. Who would have thought those two would make a good match?
And here's the poster. Certainly eye catching. Click on the image for a higher resolution. Thanks again to Yahoo.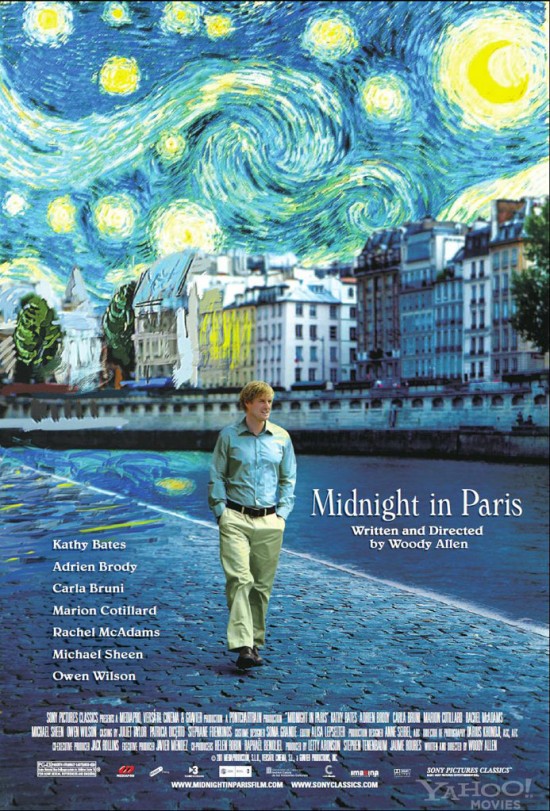 Do you think Allen will return to form with Midnight in Paris or was he able to get together this cast simply because he's Woody Allen?