'The Smurfs' Bumped Up To July 29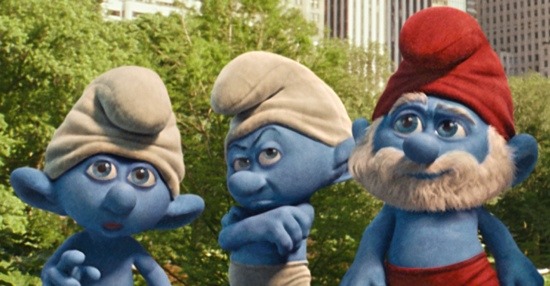 It's pretty crazy how one release date change can affect a whole bunch of others like dominoes. It started when Martin Scorsese's 3D family film Hugo Cabret moved from December 9 to November 22 where it was up against Rise of the Apes and The Muppets. Sensing too much competition, Rise of the Apes buckled and switched to August 5 where it would open against The Smurfs and The Change-Up. Possibly fearing the combination of a tried and true franchise and James Franco, Sony has now moved their 3D family film, The Smurfs, up a week to July 29 which is the date long occupied by Cowboys & Aliens. Those two films, along with the Steve Carell comedy Crazy, Stupid, Love, should be able to co-exist together as each targets slighly different audiences. Discuss the move after the jump.
Do you think The Smurfs is going to be success? And will a one week release date shift make any difference?
Source: Deadline