Claudia Wells To Play Jennifer From 'Back To The Future' Again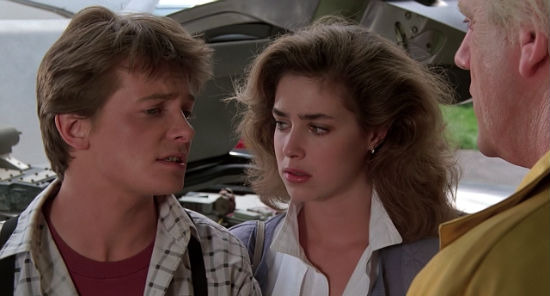 In making the Back to the Future video game, Telltale Games has proved time and time again that they're huge fans and very respectful of the source material. For example with the third episode in their series of games, called Citizen Brown, they were able to get Claudia Wells, the original Jennifer, to reprise her role as Marty's girlfriend. Wells played the role in the original 1985 film but, due to a family illness, was unable to come back for the sequels and was replaced by Elizabeth Shue. Obviously proud to be part of film history, Wells does appear on the new Blu-ray set and, as you'll see in the video below, was very happy to reprise the role for the video game. Check out what we mean after the break.
Moviehole broke the news of Wells returning to the franchise. Here's the video:
In the video, we realized that after the 2nd episode of the Back to the Future game, Marty finds himself in an alternative 1986. There his girlfriend, Jennifer, is not the person he remembers. She's a little more rebellious, has slightly different hair and is just one of the many problems Marty is going to have to correct. Here's the official plot description from the Telltale website:
After a rough and tumble return to the 1980's, a time stranded Marty finds himself in a topsy-turvy version of the world lorded over by the enigmatic First Citizen Brown.
From the sounds of it, Jennifer appears in the final three parts of the series and it's pretty damn cool that Wells not only joined the team, but was so enthusiastic about it.
Have you played the Back to the Future game? What are your thoughts on the game play, story lines and voice actors? And how many comments is it going to take for someone to mention Wells' tight t-shirt?