'Training Day' Director Antoine Fuqua To Helm Tang Dynasty Epic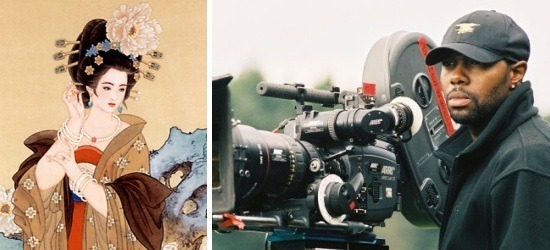 Training Day director Antoine Fuqua has been confirmed to helm a biopic about legendary Tang Dynasty concubine Yang Guifei, an actual historical figure and one of the Four Great Beauties of ancient China. According to Wikipedia, it's said that Yang's face "put all flowers to shame." That's pretty serious. Read more afer the jump.
Fuqua seems like a surprising choice to helm the $30 million Chinese-language project, given that most of his films so far — Tears of the Sun, Shooter, and Brooklyn's Finest, to name a few — have been action thrillers or crime films, not romantic epics. But he also directed 2004's King Arthur, which dealt with legend, history, action, and romance in a way similar to what we might expect from a film about Yang. Moreover, production company Xi'an Qujiang Film & TV Investment Group has expressed their hope that the film would draw audiences outside of China. The Hollywood Reporter quotes Xi'an Qujiang chairman Zhao An as saying, "With director Antoine Fuqua at the helm, we're hoping to bring this story on to the international stage."
A script for the untitled project is close to completion, and casting has already begun. The film is slated for a 2012 release.
But before the Yang Guifei film gets underway, Fuqua's will be working on Tupac, about famed rapper Tupac Shakur. Tupac is scheduled to begin production in late spring or early summer of this year.