Amy Adams Cast As Lois Lane For Zack Snyder's 'Superman'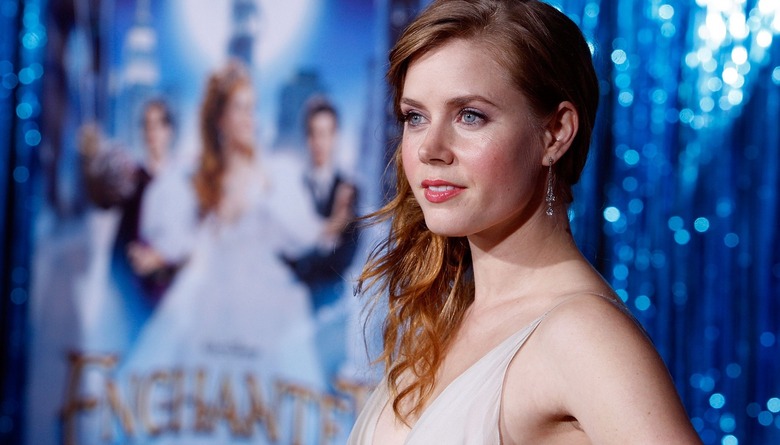 Rumors have been circulating for a while now about which actress would win the role of Lois Lane in Zack Snyder's Superman. Back in February, reports named Kristen Stewart, Rachel McAdams, Jessica Biel, Dianna Agron, Malin Akerman, Olivia Wilde, Mary Elizabeth Winstead and either Kristen Bell or Lake Bell as being among the actresses up for the part — yes, it was one of those roles, where it seems like every young actress is rumored at one point or other.
The part has finally been cast, and it's a name that I don't think has come up much before: three-time Academy Award nominee Amy Adams. Read more after the jump.
In Superman, Adams will be playing opposite Henry Cavill as the Man of Steel himself, as well as Kevin Costner and Diane Lane, who were previously announced as Superman's adoptive parents Jonathan and Martha Kent.
I think Adams is an excellent choice for Lois. She's shown that she can do smart, sweet, vulnerable and tough, and her onscreen presence has an appealingly down-to-earth quality about it. Sure, some of her recent films — like Leap Year — have been less than stellar, but who doesn't have a few clunkers on their resume? She can act circles around Kate Bosworth, who held the role in the last silver screen version of Superman – Bryan Singer's ponderous Superman Returns.
Discuss: Do you like Adams as Lois Lane?