Snow White: Viggo Mortensen Out Of 'Snow White And The Huntsman,' Armie Hammer And Saoirse Ronan For 'The Brothers Grimm: Snow White'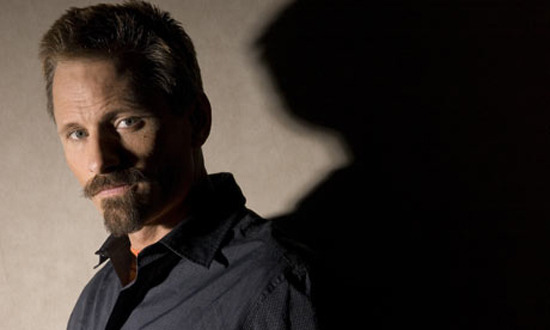 And now Relativity Media has pulled ahead in the Snow White race. The company and Universal have been neck and neck in development of competing Snow White movies over the past six months. Relativity has Tarsem Singh directing The Brothers Grimm: Snow White, which had only one primary cast member locked: Julia Roberts, who will play the evil queen.
Universal seemed to be further along with Snow White and the Huntsman, with Rupert Sanders set to direct Kristen Stewart as Snow White, Charlize Theron as the evil queen and Viggo Mortensen in talks for the titular Huntsman. But now Viggo has dropped out, reportedly because he was asking for a pretty hefty deal. (THR says that the Snow White discussions have been problematic and that, yes, at one point Viggo did talk with WB about being in Superman. That didn't work out either, as Superman director Zack Snyder said last week.) There is some slight indication that things could move forward once again, but THR says that Universal is moving on. So expect to hear a new Huntsman choice soon.
After the break, Relativity locks down two stars for Tarsem's The Brothers Grimm: Snow White — Armie Hammer and Saoirse Ronan.
With Universal having to go back to the casting process to get a key player for Huntsman, Relativity is moving forward quickly with The Brothers Grimm: Snow White. The company has locked Armie Hammer (The Social Network, J. Edgar) and has Saoirse Ronan (The Lovely Bones, Hanna) in talks for the film. He'll be the Prince, and if the deal works out she'd be Snow White. Quite a coup for Relativity, given that Armie Hammer is looking like a possible breakout star. He made a big impression as the Winklevoss twins in The Social Network, and could do the same as Clyde Tolson when Clint Eastwood's J. Edgar hits.
The release date for this film is already optimistically ahead of Universal's Snow White movie. The Brothers Grimm: Snow White is set for June 29 2012, while Snow White and the Huntsman is set for December 21, 2012. [Deadline]
A press release from Relativity describes the plot of the Brothers Grimm film:
Relativity's Snow White, a retelling of one of the most beloved fables of all-time, will eschew the traditional story in favor of a more modern tale full of comedy and adventure. After her evil stepmother kills her father and destroys the kingdom, Snow White bands together with a gang of seven quarrelsome dwarfs to reclaim what is rightly hers..