Hunter Parrish, Josh Hutcherson, Liam Hemsworth And Others Up For Major Roles In 'The Hunger Games'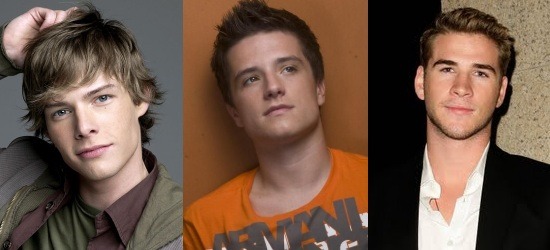 Now that Jennifer Lawrence has officially been cast in the lead role of Katniss Everdeen, it's time to fill in some of the other major parts for The Hunger Games. Casting has begun in earnest for the roles of Peeta Mellark, a fellow Hunger Games competitor who has feelings for Katniss, and Gale Hawthorne, Katniss' best friend from home. The list of contenders seems to contain a decent mix of rising actors, including previously mentioned names like Josh Hutcherson and Hunter Parrish. But the really great news? Alex Pettyfer is nowhere to be seen — so far, at least. Read more after the jump.
For the part of Peeta:
Hunter Parrish – 23 years old (Weeds)
Josh Hutcherson – 18 years old (The Kids Are All Right)Evan Peters – 24 years old (Kick-Ass)Alexander Ludwig – 19 years old (Escape to Witch Mountain)Lucas Till – 20 years old (Battle: LA, X-Men: First Class)
For the part of Gale:
Liam Hemsworth – 21 years old (The Last Song)
David Henrie – 21 years old (The Wizards of Waverly Place)Robbie Amell – 22 years old (Nickelodeon's True Jackson, VP)Drew Roy – 24 years old (Secretariat, Greek)
According to The Hollywood Reporter, testing for Peeta took place today. It sounds like testing for Gale hasn't started yet, and THR reports that the pool for that role "is not limited" to the names listed above.
At 20, Lawrence is four years older than Katniss was in the books. And while that's typical Hollywood casting, I'm personally hoping that the people in charge don't go too much older than that for the male leads. Part of the horror of the books is the fact that these are adolescents being forced to murder each other, and I think a lot of that impact will be lost if the actors look like adults.
The film, which will be directed by Gary Ross (Pleasantville), is based on the popular YA trilogy by Suzanne Collins. Here's a quick synopsis, in case you're out of the loop:
The Hunger Games is set in a dystopian future where the United States has been broken into 12 districts all controlled by a central government. Each year, the government forces the districts to select two children to compete in the nationally televised Hunger Games, a fight to the death where the winner brings glory – and food – to their district. The star is a 16-year-old named Katniss Everdeen who volunteers for the games when her little sister is chosen.
The Hunger Games is scheduled for a release date of March 23, 2012.Discuss: Who would you like to see for Peeta and Gale? I can't honestly say I have a strong opinion on any of the Gale actors, but I really like the idea of Hutcherson for Peeta.