Takashi Miike's '13 Assassins' Trailer And Poster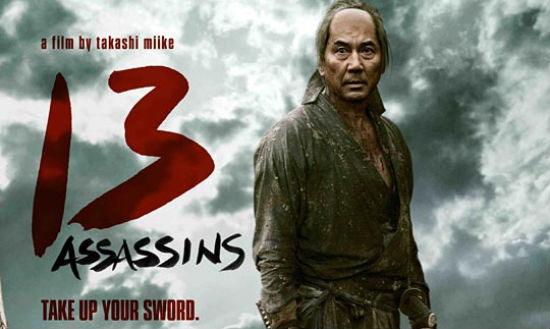 Any day Takashi Miike releases a new film, it's like a holiday. When it's a film that has buzz like 13 Assassins, it's heaven. Miike's latest release is scheduled to hit theaters on April 29 and after gangbuster screenings at South by Southwest, Fantastic Fest and AFI Fest, among others, we've heard nothing but incredibly positive things. The reviews are the kind of raves that makes it seem like 13 Assassins ranks among Miike's best: Ichi The Killer, Audition, Gozu and others. Check out the full trailer and new poster after the break.
Head over to Apple for the full, high definition version of this trailer.
Here's the official plot description:
Cult director Takeshi Miike (Ichi the Killer, Audition) delivers a bravado period action film set at the end of Japan's feudal era in which a group of unemployed samurai are enlisted to bring down a sadistic lord and prevent him from ascending to the throne and plunging the country into a wartorn future.
And the new poster: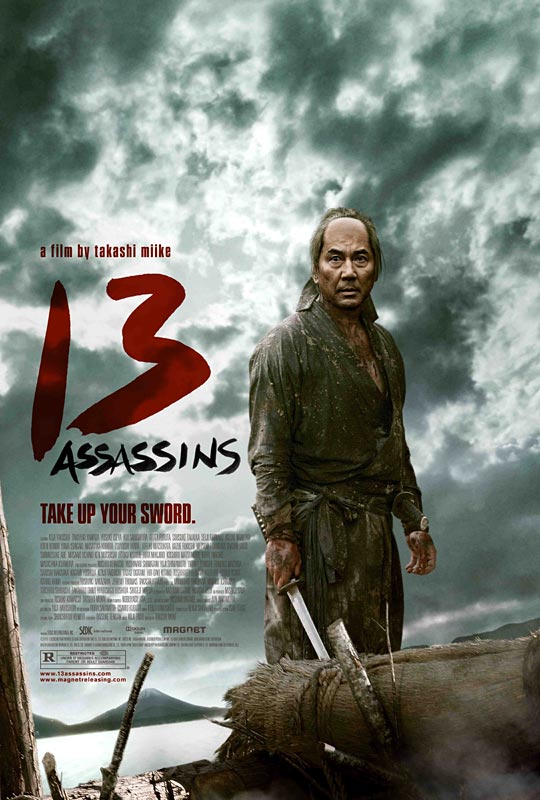 How excited are you for this one?