Zack Snyder Talks 'Superman' Realism, Working With Christopher Nolan, And The '300' Prequel 'Xerxes'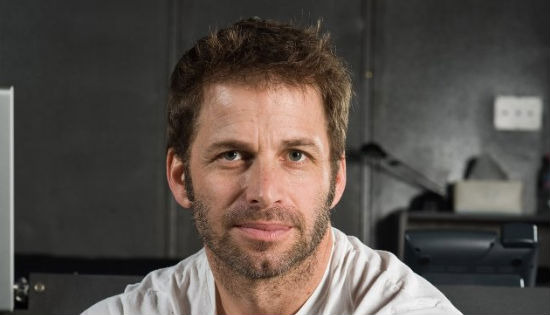 Zack Snyder has been doing press all week for Sucker Punch, and little bits of conversation about Superman: Man of Steel have been appearing all over the place. None of it is anything substantial, but I think ever clue about how the filmmaker might approach the comic book movie is interesting at this point. He also spoke briefly about the announced 300 prequel Xerxes, which he is unsure if he'll have the time to actually direct himself. Full details after the jump.
Snder told The Hollywood Reporter that his Superman movie will be nothing like the films that preceded it — it will be real:
"Superman will be a documentary compared to this," said Snyder. "I've stretched this world of abstract reality so far that the awesome thing about Superman is that Superman lives in the real world. And it probably will be the most 'real' movie I've made. It will more real than even Dawn of the Dead."
This echos what Snyder told Manny The Movie Guy:
Because Superman takes place in a more realistic world, I think it will be a slight departure for me just visually because I think you're going to go to a more real world. I've never made a movie that wasn't stylized. All the movies I've made have been stylized worlds. Who knows? I mean, who knows, we haven't started shooting it yet.
Snyder's wife and producing partner Deborah Snyder thinks that Superman will "be a definite departure from the things he's done because the idea is to make him relevant in our world today." So it appears they are trying to ground the character as much as possible to the world of today, something moviegoers can relate to — and not some super stylized world. I still think it would have been cool to see a Superman film told as a period film set in the 1920's-1930's.
Snyder tells Spinoff Online more about his approach for the character:
"I think, in the end, our big challenge is making Superman relevant, making him relatable and interesting. Dimensional. I want people to be able to go, 'I would have done that if I were Superman. That's right.' In the sense that I can empathize with him as a personality, I can empathize with his decision-making in the same way that you can with characters in the movies that you love. Part of it is, you get why Superman feels the way he feels because you would have felt that same way."
The filmmaker talks about working with Christopher Nolan in his interview with ComingSoon:
Yeah, I feel like Chris and I, we actually get along really well and Chris is a really interesting guy and he's been incredibly helpful and incredibly supportive. I think he just treats me the way he would want to be treated as far as he just has a lot of respect for other filmmakers. He's an incredible resource on the other hand and he's super-busy but we see each other quite a bit, and it's kind of fun and I think we have a pretty good time.
Snyder also confirmed that shooting will begin in August 2011, and that he is unsure if the movie will actually be released during the crowded 2012 Holiday seasons, insisting that "I'm just going to make the movie and let them determine when they're going to put it out. It is Superman after all."
Meanwhile, Snyder tells MTV that he has finished writing the 300 prequel screenplay Xerxes with 300 co-writer Kurt Johnstadt but seemed a little hesitant about if he'll have time to direct it himself.
"We'll see, if I have time..."
Watch the interview below: