Summit Picks Up 'I, Alex Cross' For Distribution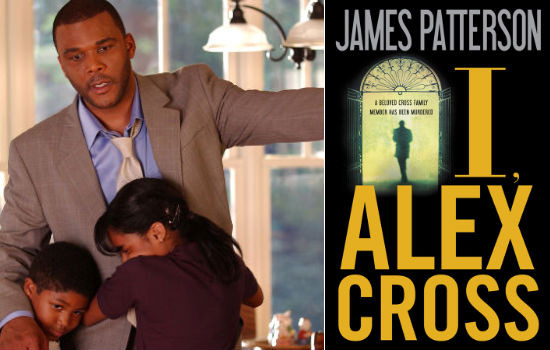 We may receive a commission on purchases made from links.
Author James Patterson releases a new novel almost every other week. At least, that's what it feels like. Murder mystery after murder mystery get turned out and devoured by legions of fans. In those novels, his most famous character is Alex Cross, a Washington D.C. detective and psychologist who was famously played by Morgan Freeman in two films: Kiss the Girls and Along Came a Spider. Producers recently decided to reboot the Cross franchise, casting Tyler Perry as the lead in I, Alex Cross, which will also star Matthew Fox and Ed Burns. After a few months of negotiations the project, which will be directed by Rob Cohen, has just been picked up for distribution by Summit Entertainment. Read more after the break.
According to the Summit press release, I, Alex Cross will be directed by Rob Cohen (XXX, The Fast and the Furious) from a script by Patterson and Kerry Williamson, which was revised by Marc Moss. QED, which put together District 9 and others, had been shopping the project around town.
I, Alex Cross is the 16th Cross book written by Patterson and is sometimes considered a sort of reinvention of the series. Here's the Publisher's Weekly plot description/review from Amazon:
Bestseller Patterson offers nothing new on a theme he himself has already done to death in his 16th novel featuring detective Alex Cross (after Cross Country), in which Cross takes on yet another barbaric serial killer, this one known as Zeus. Word that an estranged 24-year-old niece, Caroline Cross, has been murdered disturbs Cross's birthday party. To make that horror even worse, the killer fed Caroline's body through a wood chipper. Cross soon discovers that Caroline supported herself as a high-price escort for Washington, D.C.'s elite, and that other women who served similar clients have turned up missing. Cross's investigation soon attracts the attention of the feds, and he concludes that Zeus is better connected than most of the psychopaths he's brought to justice. A subplot centering on a health threat to another member of Cross's family adds padding. Readers expecting the killer to be identified through insightful profiling will be disappointed.
Fox is playing the villain and Burns is playing Cross's partner.
Paramount released the last two films, with Kiss the Girls making $60 million and Along Came a Spider making $74 million, and were interested in this film but lost out to Summit.
Are you a fan of Patterson's work and this character? How do you think Summit will do with this property?