Joel Edgerton, Dominic Cooper, Luke Evans And Garrett Hedlund To Test For 'The Bourne Legacy'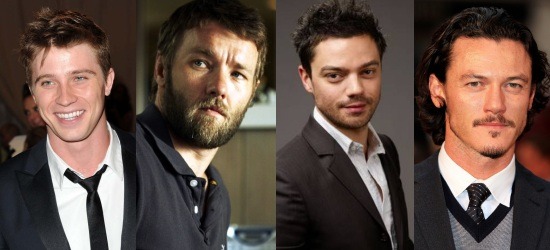 The last time we checked in on casting for The Bourne Legacy, it seemed that basically every male actor under a certain age was being considered for the lead. Now it looks like casting is narrowing down a bit as the film moves forward. We can't say for sure which names have been eliminated, but we do know which actors are scheduled for screen tests at the moment: Joel Edgerton, Dominic Cooper, Luke Evans and Garrett Hedlund (who, along with Alex Pettyfer, seems to be up for every major role in Hollywood these days). A few other names are still in the running as well. Read more after the jump.
The Bourne Legacy will be the fourth installment of the Bourne series, and the first without Matt Damon, who starred as Jason Bourne in the first three films. The new film will take place in the same universe as the other Bourne films — Bourne just won't be the main character. Gilroy said in an interview:
I'm not going to get into the plot, but you saw the other three films, you know everything that happened, and it's not a dream sequence. What I can say is, you thought that was the whole world, but it was a small piece of what was going on. Ultimatum exploded at the end with people arrested. We deal with that as a reality, it has ramifications that echo out into the larger world. And of course, Jason Bourne is still alive and out there in the world.
The Bourne Legacy is scheduled to open August 3, 2012.Discuss: Who's your pick for the new Bourne star? I'm rooting for Kitsch or Edgerton, myself.