Showtime Developing Comic Book 'Chew' As Dark Comedy Television Series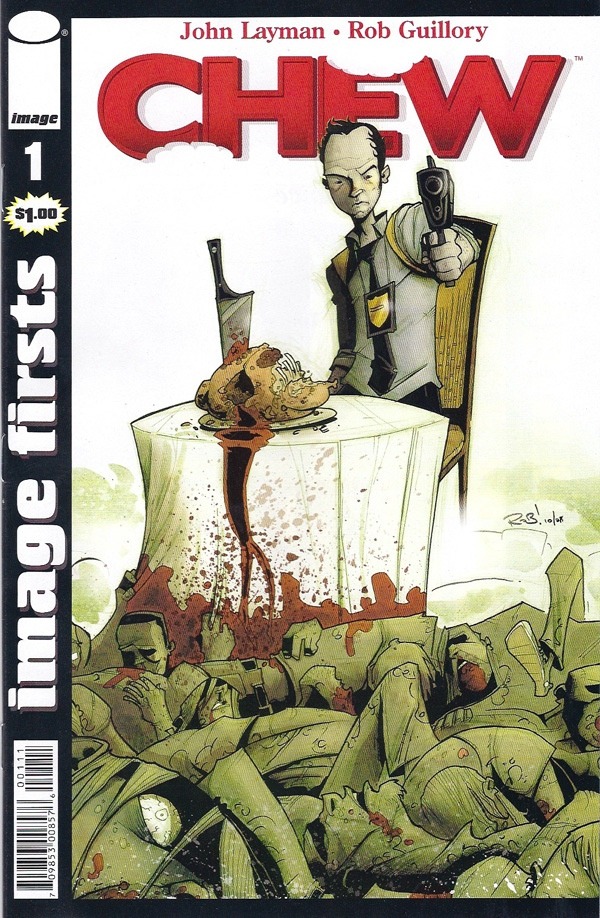 We may receive a commission on purchases made from links.
Last month a friend of mine was telling me about this comic book series titled Chew, which he thought could make a great premium cable television series. And it looks like it might actually happen. The comics follow a cop who gets secret psychic impressions from whatever he eats (for example, if he eats a piece of the corpse of a murder victim to help figure out whodunit). It sounds like it has the potential to be a dark comedy series in the same category as Dexter. Deadline is reporting that Showtime has acquired the rights for a small screen adaptation of Rob Guillory's bestselling comic book Chew.
Stephen Hopkins, who was responsible for some of the best looking episodes of the first season of 24, has been hired to direct the pilot episode and executive produce the project for Circle of Confusion, the company behind AMC's The Walking Dead. Hopkins also helmed episodes of Tales from the Crypt, the tv mini-series Traffic, the hit Showtime series Californication (which he was also a producer/consultant) and Shameless, not to mention big screen films such as A Nightmare on Elm Street: The Dream Child, Predator 2, Blown Away, The Ghost and the Darkness, 1998's Lost in Space, The Life and Death of Peter Sellers and The Reaping.Ron Hughes and Terri Milbauer wrote the script, which Showtime will tweak.
Here is the official plot synopsis from the graphic novel:
Tony Chu is a cop with a secret. A weird secret. Tony Chu is Cibopathic, which means he gets psychic impressions from whatever he eats. It also means he's a hell of a detective, as long as he doesn't mind nibbling on the corpse of a murder victim to figure out whodunit, and why. It`s a dirty job, and Tony has to eat terrible things in the name of justice. And if that wasn`t bad enough, the government has figured out Tony Chu`s secret. They have plans for him... whether he likes it or not. Presenting a twisted new series about cops, crooks, cooks, cannibals and clairvoyants, written by JOHN LAYMAN (Marvel Zombies vs. Army of Darkness, House of M: Fantastic Four and PUFFED) with mind-blowing art by ROB GUILLORY.
The 264-page Chew omnivore (which Collects the New York Times' best seller "Taster's Choice," as well as the follow-up story-arc "International Flavor") can be purchased on Amazon for $23.09. The series was IGN's pick for "Best Indie Series of 2009," and MTV Splash Page's "Best New Series of 2009."