Michael Shannon To Play 'Superman' Villain?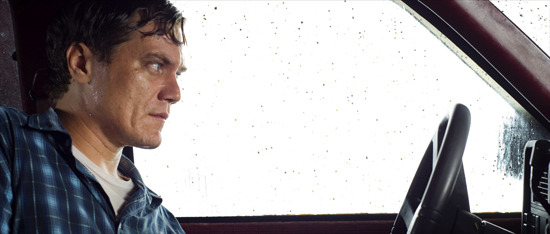 Earlier today there was a rumor that Edgar Ramirez is being eyed for the villain role in Zack Snyder's new Superman. But now Deadline has some info that might be contradictory: the site says that "there's interest" in Michael Shannon to play the film's bad guy.
This is just days after Zack Snyder said that Viggo Mortensen is definitely not cast in the film. Latino Review's report about Edgar Martinez didn't know specifically what role he was a possible contender for, so there's a chance that he and Michael Shannon could both end up in the film. As for the specific role, while there have been persistent rumors that General Zod is the villain, that hasn't been made fully official, and Deadline's report has the slightly ambiguous line: "Legendary Pictures and director Zack Snyder are working on a villain for Superman: Man of Steel."
As for the possibility of Michael Shannon playing the bad guy in the film, all I'll say is: yes, please. That could play to his particular characteristics quite well.