Arnold Schwarzenegger's New TV Show Could Be An Animated Series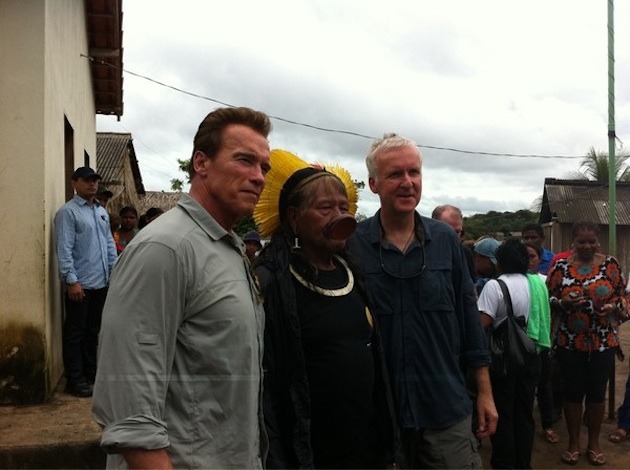 We just heard that Arnold Schwarzenegger is somehow involved in a TV show that will be announced on April 4 during a press conference in Cannes. But rather than wait for that date, people are trying to get the scoop on the show now. It's a big deal, after all — the first real project to feature the star since his exit from the political arena. One hint making the rounds is that this might be an animated show. But of what nature?
Deadline says that Mr. Schwarzenegger is working with Andy Heyward of kids entertainment company A Squared. The shows that A2 is making now might not quite light your fire, as they're edutainment, and kind of weird-sounding edutainment at that. The company has three web series set up with AOL Kids: Secret Millionaires Club, Gisele & the Green Team and Martha & Friends featuring, respectively, Warren Buffett, Gisele Bündchen and Matha Stewart teaching kids finances, environmental awareness and event planning.
So: an Arnold Schwarzenegger show for kids starring an animated Arnie teaching fitness? Perhaps.
There's also the recent quote from the star, ""I am packaging a Comic Book character right now. I'm going to announce that sometime at the end of March or the beginning of April." A2 has a partnership with Stan Lee and Archie comics, so the show could feature more of a young Arnie superhero — that could still fit into the 'fitness awareness' mold, but also teach...civic duty? Government? State-level bankruptcy? Hard to say.
If none of that is quite what you want, feast your eyes on this photo above, of Arnie and James Cameron on a recent trip to Brazil. Let the True Lies sequel speculation continue. [Photo via Cinematical]