Debunked: Captain Kirk Will Get A Love Interest In 'Star Trek 2'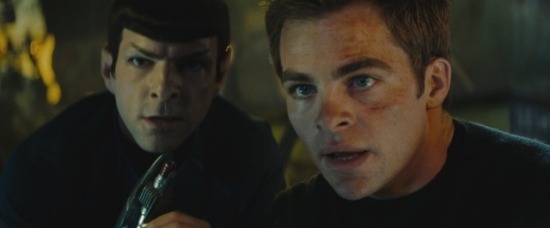 Update: This story has been debunked. Despite MTV's report, the Facebook page is not an official facebook account of Chris Pine.Star Trek 2 is gearing up after JJ Abrams finishes on Super 8, and we're beginning to actually learn some new details. Chris Pine has posted an update on his Facebook (found via MTV) page — in it, he reveals that his character as Captain James T Kirk will have a love interest in the sequel:
"After a thousand questions regarding the Star Trek sequel I can finally say I am holding the draft script in my hand.  I can also now tell you I have a love interest and it's all looking very exciting. Sorry but I cant give you a date for filming yet, but you guys are going to love it!"
The question is: will it be a new character, someone from the Enterprise crew, or a character from Trek canon? Blastr suggests Carol Marcus, the Federation leading molecular biologist who had a fling with Kirk, and fathered his son David.