New Images: 'Community' Goes 'Pulp Fiction'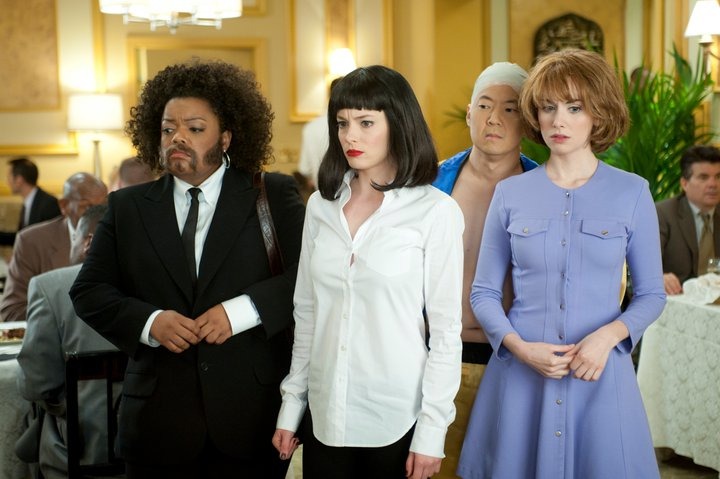 After edging around the show for a long time I've finally come on board as a Community fan in a big way. The show's two seasons have had very few whiffs (last week's episode being a sad exception) and the cast of misfits stuck in community college ('stuck' in an increasingly willful fashion) has turned into a great comic ensemble.
Tonight's episode sees the cast acting out a big Pulp Fiction riff, and while that sort of thing might be tedious from most shows, with Community it could well turn out to be both very funny and a way to further explore the bonds between the unlikely group. We've got a few photos from the show after the break, plus a video clip teasing the story.
Of all of these, I think I love Pierce as the Gimp the most — partly because he also looks a bit like Metal Gear Pierce. Where's that action figure line?
[Facebook]