Page 2: Iron Man, Aaron Sorkin, Natural Born Killers, Blade Runner, Joe Dante, Captain America, I Heart Huckabees, Wonder Woman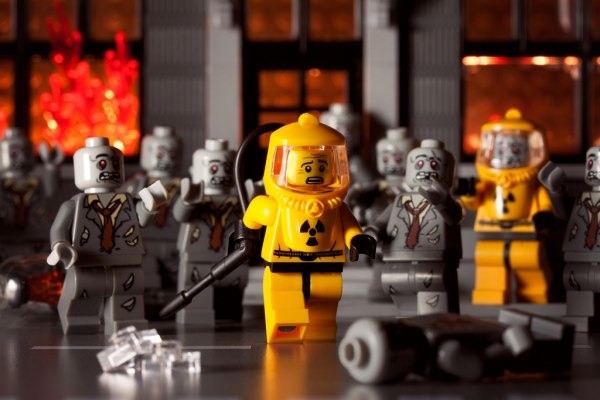 What is Page 2? Page 2 is a compilation of stories and news tidbits, which for whatever reason, didn't make the front page of /Film. After the jump we've included 36 different items, fun images, videos, casting tidbits, articles of interest and more. It's like a mystery grab bag of movie web related goodness. If you have any interesting items that we might've missed that you think should go in /Film's Page 2 – email us!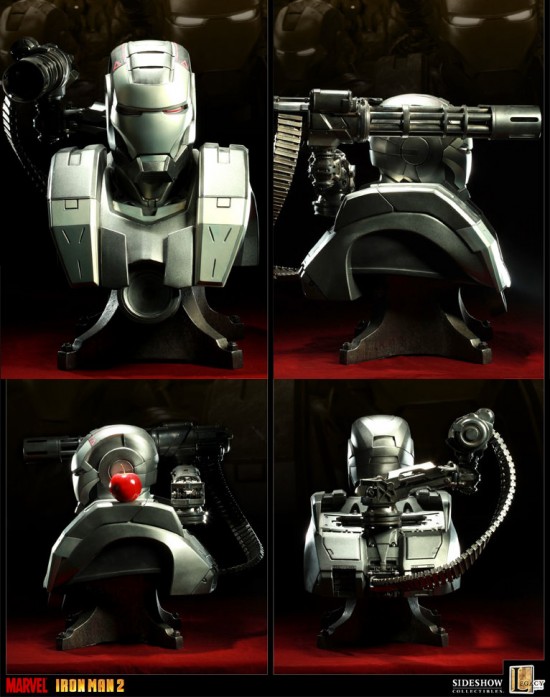 Sideshow Collectibles has a life-size Iron Man 2 War Machine bust up for pre-order.
IFC Films has acquired U.S. distribution rights to the heist comedy Flypaper, premiered at the 2011 Sundance Film Festival.
Joe Dante provides commentary for the trailer for Dime With a Halo in the latest edition of Trailers From Hell.Donald Glover hopes they will someday make a Back to the Future episode of Community. Me too. ME TOO.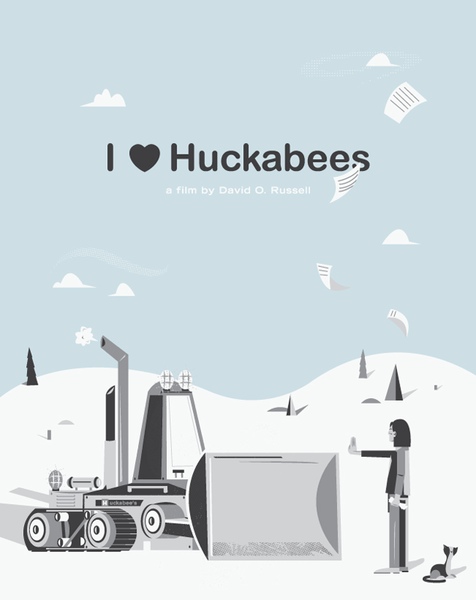 Ellis Latham-Brown has created this movie poster for I Heart Huckabees.
Joseph Gatt joins the Wonder Woman television series as a villain.
/Film reader Jeff Yorkes has released a brand new CINEMASHUP: "Delirious Love," recuts Oliver Stone's Natural Born Killers to Neil Diamond's "Delirious Love," a b-side of his "12 Songs" album, featuring Brian Wilson.
Chris Hemsworth will be awarded CinemaCon's Male Star of Tomorrow award.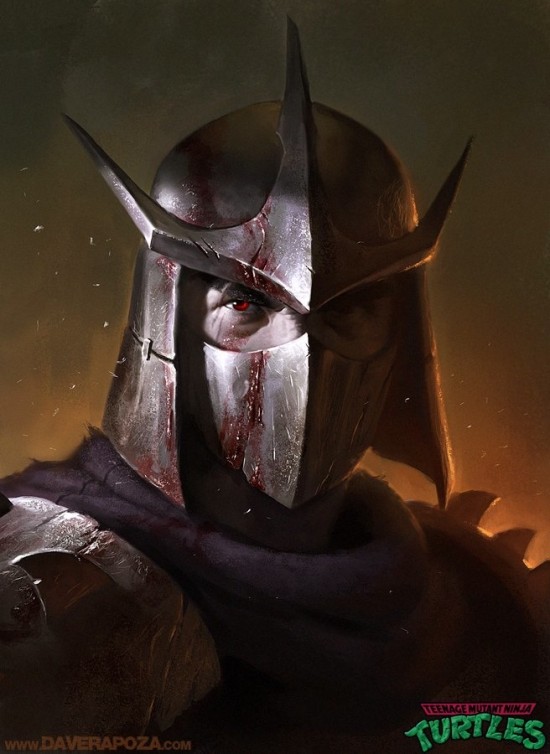 Dave Rapoza created this awesome illustration of Shredder from Teenage Mutant Ninja Turtles.
FX has cancelled the boxing drama Lights Out.
Due to the amount of graphics and images included in Page 2, we have to split this post over a FEW pages. Click the link above to continue the second page of Page 2.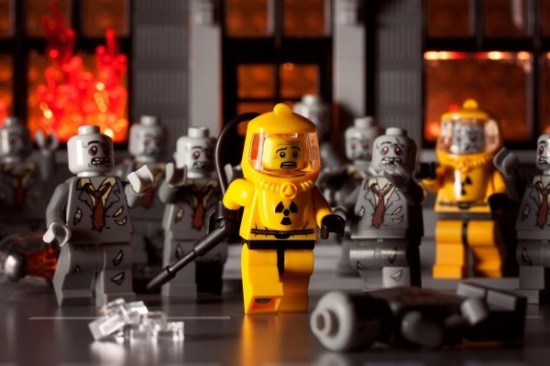 LEGO zombie outbreak!
Comedy Central has ordered 26 more episodes of Futurama.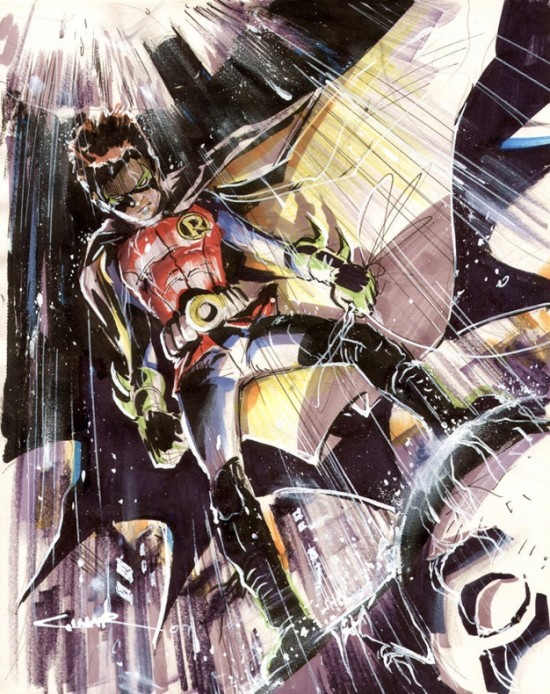 Cinar created this illustration of Batman and Robin in a rainy Gotham City.
GetGlue has signed a new broadcast partnership with NBC Universal cable networks USA Network, Syfy and MSNBC which "will reward users who let their friends know when they are watching TV shows on Facebook or Twitter."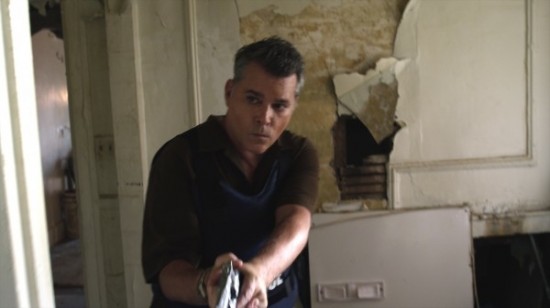 Collider has a couple photos of Ray Liotta in Street Kings 2: Moto City.
Today is the 25th anniversary of the premiere of Perfect Strangers. Where is the cast now?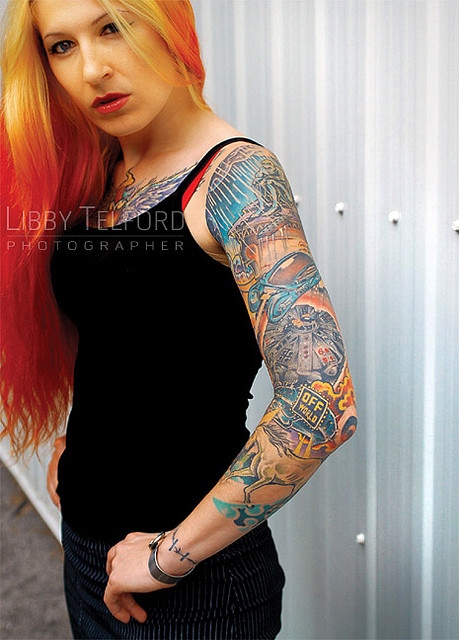 How cool is this Blade Runner arm tattoo?
The Weinstein Co has teamed with Beefy Media to develop video games as TWC Games.
Watch the trailer for the Italian documentary Le Quattro Volte (English translation: The Four Times).
Model turned Transformers: Dark of the Moon actress Rosie Huntington-Whitley has been named CinemaCon's female star of tomorrow.
Due to the amount of graphics and images included in Page 2, we have to split this post over a FEW pages. Click the link above to continue the third page of Page 2.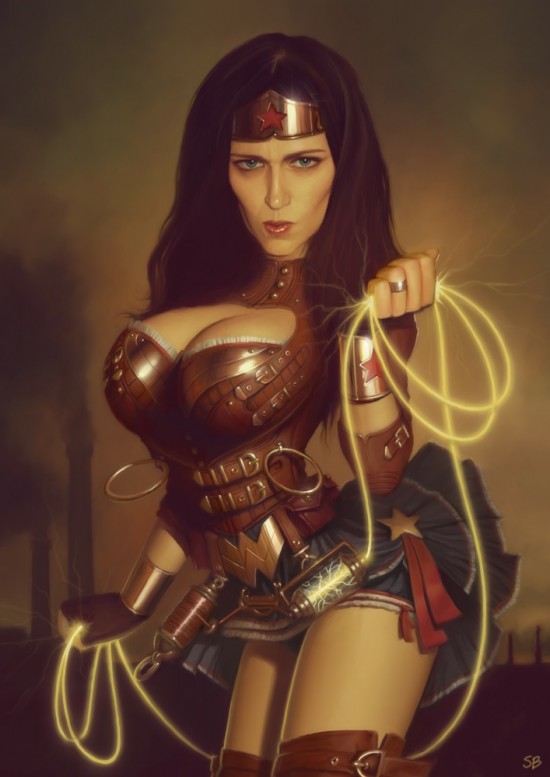 French artist Serge Birault created this photoshop illustration of a steampunk Wonder Woman.
SpoilerTV has a casting call sheet for Men in Black 3, which is looking for people for a 1960's sequence.
Watch The Social Network screenwriter Aaron Sorkin's cameo on 30 Rock. Finished scene here.
Fox has renewed Fringe for a fourth season.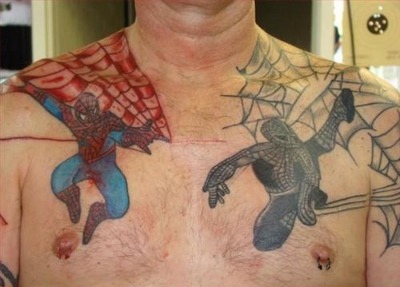 GreatWhiteSnark takes a look at the six most terrible Spider-Man tattoos.Super director James Gunn tells Latino Review that he has had meetings with Marvel Entertainment: "Yeah, I mean there's a lot of things that I would like to do and I've even talked to people about it. I've had discussions with Marvel, even from the beginning of the career. I remember being offered to write 'Fantastic Four' ten years ago or some that I didn't do. If something inspired me I would."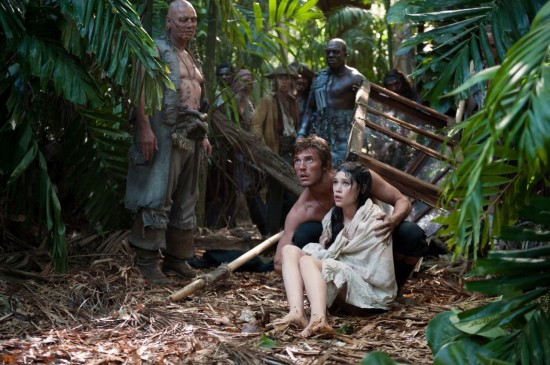 New photos from Pirates of the Caribbean: On Stranger Tides.Skyline directors Colin Strause and Greg Strause talked to MovieWeb about their new project, War of the Ages, which Skyline co-writer Liam O'Donnell is writing: "War of the Ages is going to be the next news item. Basically, an ancient artifact is uncovered, time is shattered and the seven greatest war leaders in history have to battle each other out. It's sort of like The Lord of the Rings meets Gladiator. You have Napoleon vs. Julius Caesar vs. Attila the Hun vs. Genghis Khan vs. Alexander vs. Hannibal. So, there you go. It's going to be in 3D and it's a big sword-and-sandal epic."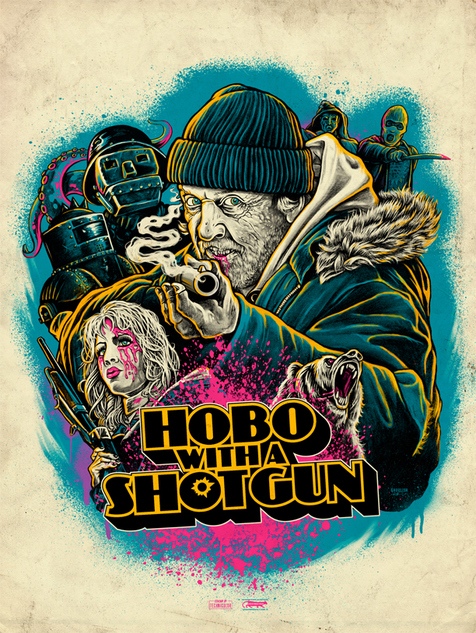 Check out Ghoulish Gary Pullin's poster for Hobo With a Shotgun.ScriptShadow reviews the screenplay for Point A, a romantic dramedy about a "frustrated 35 year old magazine columnist forms a friendship with a 16 year old female blogger while researching her for an article.":
But I think what really separates Point A from similar scripts is the impressive balancing act it pulls off. There are a lot of things that need to go right for this kind of story to work. Josh can't look like a predator. Josh's dismissal of his fiance can't be too cruel. Josh's issues must feel real and relatable. The girl has to be pursuing the guy, not the other way around. You have to build up the relationship long enough before anything happens. It's a thin tightrope you're walking and I've watched many a writer fall off. But Rubeo clearly thought all this stuff through and somehow, someway, keeps it classy. And that's the cool thing about Point A. While you never forget that it's a script about a 35 year old man in a relationship with a 16 year old girl, it does reach a point where you're more focused on the two individuals as opposed to their ages. And, in the end, there's only one question that matters in a relationship movie. Do you want to see if they end up together or not? And I did. I wanted to see if Josh and Cloe could find a way to make this work.
Due to the amount of graphics and images included in Page 2, we have to split this post over a FEW pages. Click the link above to continue the fourth and final page of Page 2.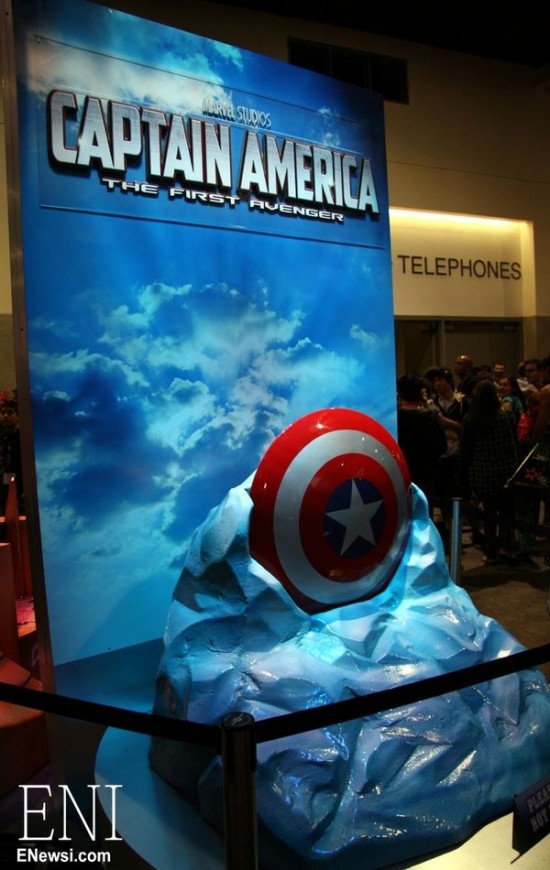 Check out this movie theatre standee for Captain America: The First Avenger.Movieline lists the 9 Types of Drug Movies in Hollywood.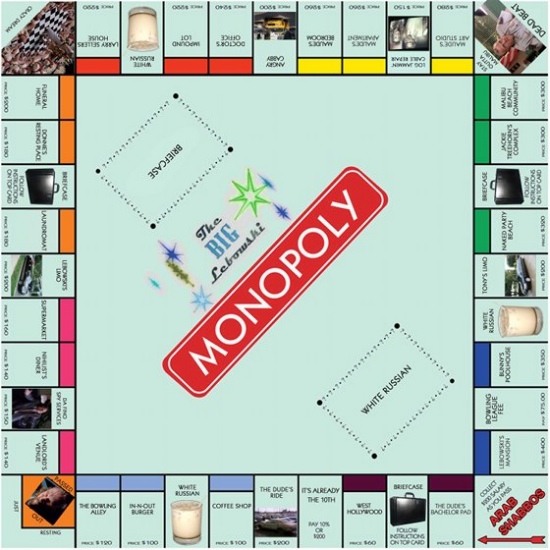 Big Lewbowski monopoly.ShadowLocked lists 10 cinematic vigilante teams, ranked best to worst.
Marvel has released new character posters for Thor.
Cracked lists 8 Actors Who Look Exactly The Same on Every Movie Poster