Ivan Reitman To Direct 'Big In China'?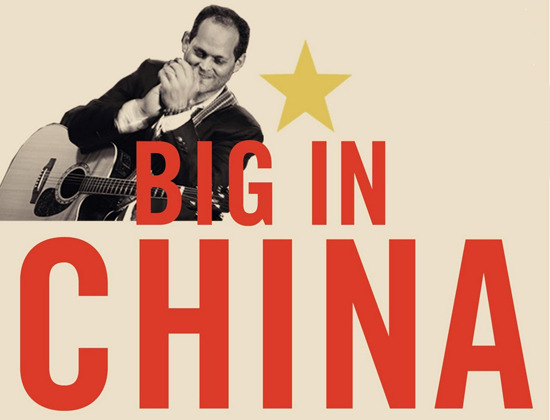 We still don't know what is going on with Ghostbusters 3, as Bill Murray seems to be the perpetual hold-up. But Ivan Reitman, who has contractual right of first refusal to direct and is currently slated to sit in the director's chair should the movie actually happen, is developing other projects. One is Big in China, based on the true story of Alan Paul, a music journalist who unexpectedly found himself becoming a musical sensation in China.
THR reports that Montecito Pictures, the company run by Ivan Reitman and Tom Pollock, has picked up the rights to Alan Paul's just-published memoir Big in China: My Unlikely Adventure Raising a Family, Playing the Blues and Reinventing Myself in Beijing. It's a long title, but a crazy story and possibly a very entertaining movie.
Alan Paul is married to Rebecca Blumenstein, who was named China bureau chief for the Wall Street Journal. The couple and their children moved to Beijing where Paul became a stay-at-home dad. While trying to get his guitar repaired he met guitarist Woody Wu, and the two started a blues quintet called (get ready) Woodie Alan, which somehow became hugely popular in Beijing clubs and, eventually, much of the nation.
The memoir reportedly covers not only that unlikely story, but impressions of the rapid changes taking place in China, which seems to be rushing headlong into a new more modern and capitalist-influenced identity. The basics of the story could make for a nice little heartwarming 'fish out of water' story, but if the less-tangible essence of seeing China grow into the future can be retained, the movie might be something more.
There's no writer yet, and Ivan Reitman likely won't make any commitment to direct until at least one draft is in hand. Still, it sounds like material that has that rare combination of charm and gentle real-life oddity.