Page 2: District 9, A Clockwork Orange, Dune, Jon Hamm, Star Wars, The Muppets, Steve Wiebe, Alien Vs. Predator, Ghostbusters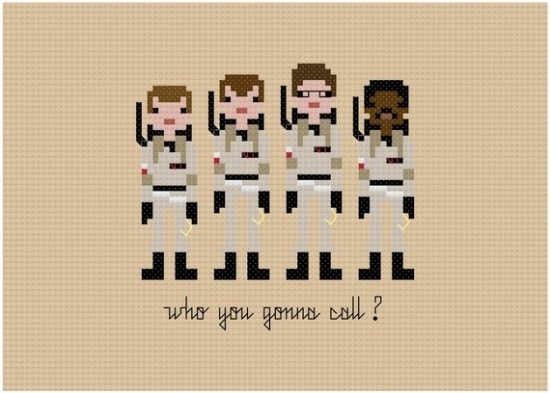 We may receive a commission on purchases made from links.
What is Page 2? Page 2 is a compilation of stories and news tidbits, which for whatever reason, didn't make the front page of /Film. After the jump we've included 36 different items, fun images, videos, casting tidbits, articles of interest and more. It's like a mystery grab bag of movie web related goodness. If you have any interesting items that we might've missed that you think should go in /Film's Page 2 – email us!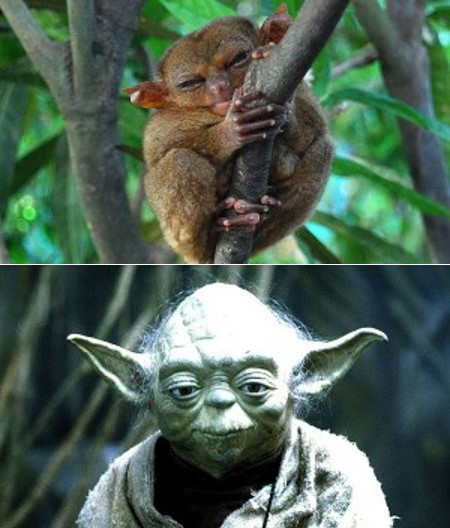 This photo of a Filipino tarsier is spreading around the interwebs because people see a resemblance to Yoda.
Emily Browning says that a steamy scene with Jon Hamm was cut from Sucker Punch to ensure a PG-13 Rating: "I had a very tame and mild love scene with Jon Hamm. It was like heavy breathing and making out. It was hardly a sex scene... I think that it's great for this young girl to actually take control of her own sexuality. Well, the MPAA doesn't like that. They don't think a girl should ever be in control of her own sexuality because they're from the Stone Age. I don't know what the fuck is going on and I will openly criticize it, happily. So essentially, they got Zack to edit the scene and make it look less like she's into it. And Zack said he edited it down to the point where it looked like he was taking advantage of her. That's the only way he could get a PG-13 (rating) and he said, 'I don't want to send that message.' So they cut the scene!"
How District 9 should have ended.
IMAX has reached a deal valued at about $100 million to open 75 new theaters in China.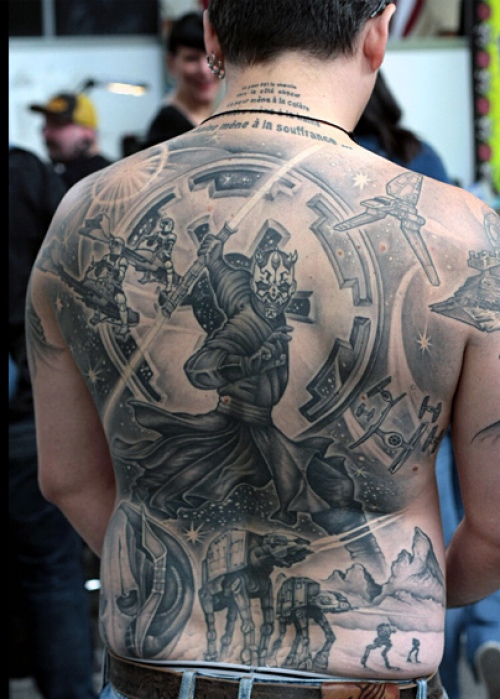 Check out this huge Star Wars back tattoo.
Not only will Star Tours 2 have different beginning, middle and ends resulting in a possible 54 story combinations, but Magic Fun Facts is reporting that riders will be able to influence what happens during their journey.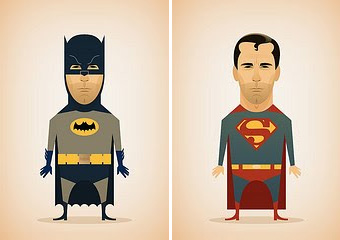 Stan Chow imagines what Jon Hamm would look like as both Batman and Superman.
The Katherine Heigl comedy thriller One for the Money moves to January 27th 2012.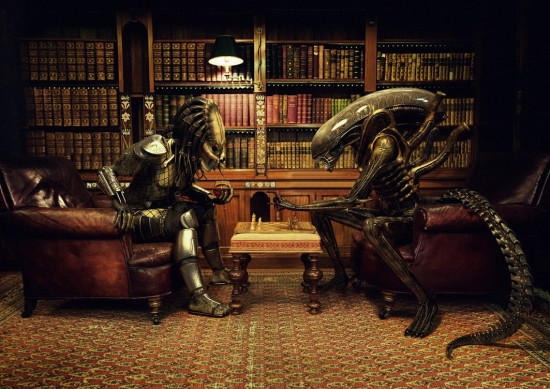 OneCoolThingADay brings us Alien vs. Predator (playing Chess)
Today marks the 24th anniversary of production of The Simpsons.
Due to the amount of graphics and images included in Page 2, we have to split this post over a FEW pages. Click the link above to continue the second page of Page 2.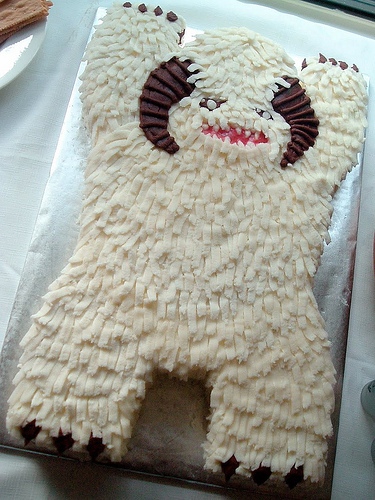 Professional illustrator Alica Policia created this Star Wars-themed Wampa pound cake for her 30th birthday.
American Cinematheque is holding a Star Trek tribute at the Egyptian Theatre (6712 Hollywood Blvd., Hollywood, CA 90028) from Thursday, March 24 – Sunday, March 27th. The series will include 35mm screenings of THE WRATH OF KHAN and THE SEARCH FOR SPOCK, plus THE VOYAGE HOME, THE FINAL FRONTIER and THE UNDISCOVERED COUNTRY in 70mm.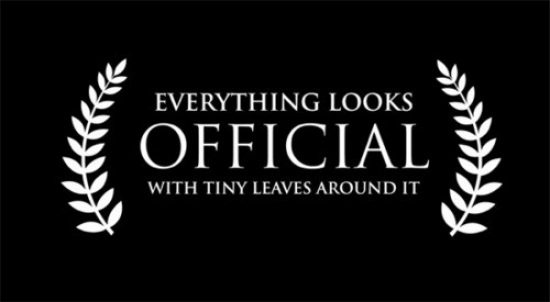 Everything looks official with tiny leaves around it.Harold & Kumar are doing 3 days of additional photography in late March.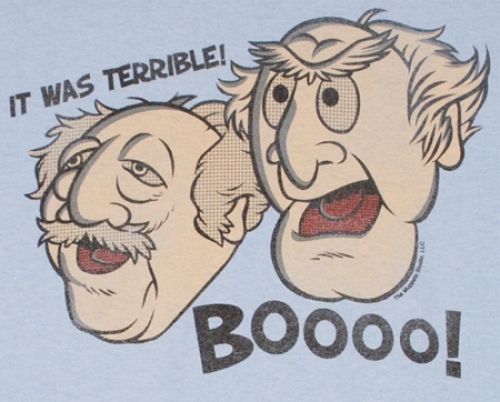 This Muppets t-shirt features Statler and Waldorf.Tea Leoni will star in the the newly green-lit HBO pilot Spring/Fall.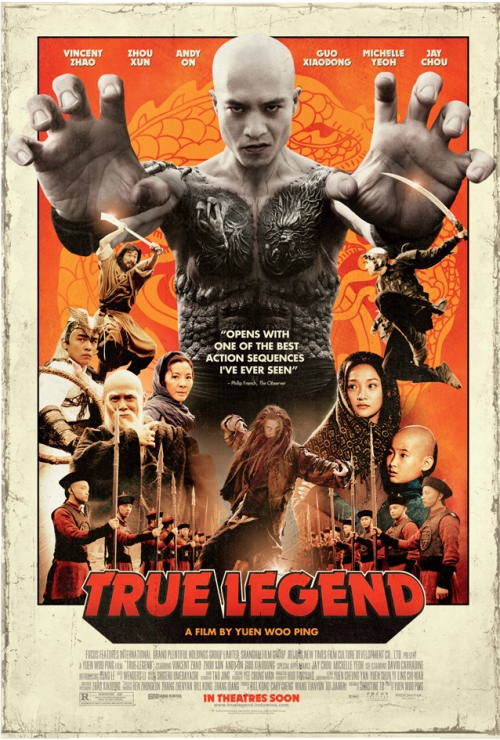 AICN has posted a throwback poster for Yuen Woo Ping's True Legend.Eliza Dushku will star opposite Damon Wayans in CBS' untitled sports radio show comedy pilot.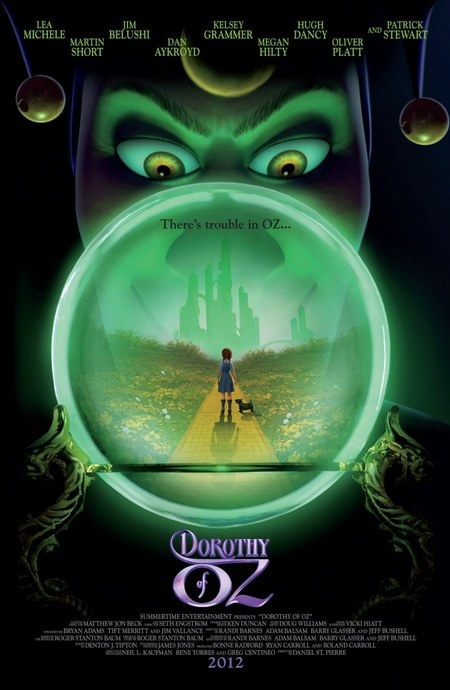 MovieWeb has premiered this movie poster for Dorothy of OZ, an animated adventure which features the voices of Lea Michele, Dan Aykroyd, James Belushi, and Kelsey Grammer.Prometheus started filming on Monday March 21st at Pinewood.
Due to the amount of graphics and images included in Page 2, we have to split this post over a FEW pages. Click the link above to continue the third page of Page 2.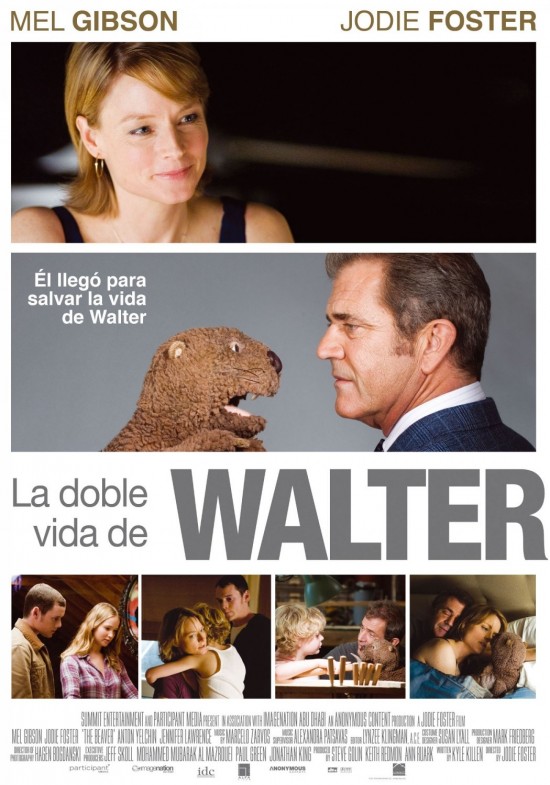 IMPA has posted a Argentinian poster for The Beaver.Ray Liotta is set to star in the indie action-thriller Bad Karma for Zero Gravity Prods.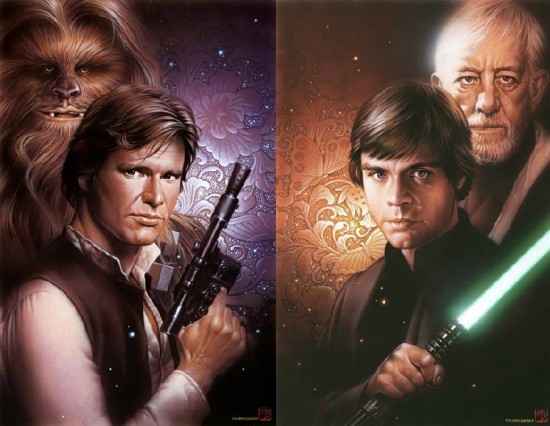 AcmeArchives is selling prints of Tsuneo Sanda's With You: Han and Chewbacca and With You: Luke and Obi-Wan.Screencrave lists the top 10 Actors to Watch in 2011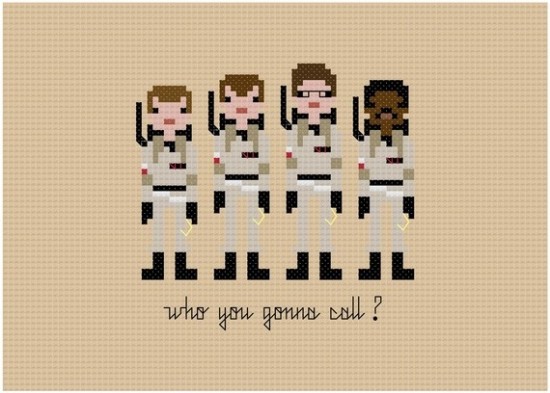 WeeLittleStitches is selling PDF cross-stitch patterns for all sorts of cool pop-culture icons – comics, TV, movies, Ghostbusters.Moviefone lists the Top 25 Courtroom Dramas Ever.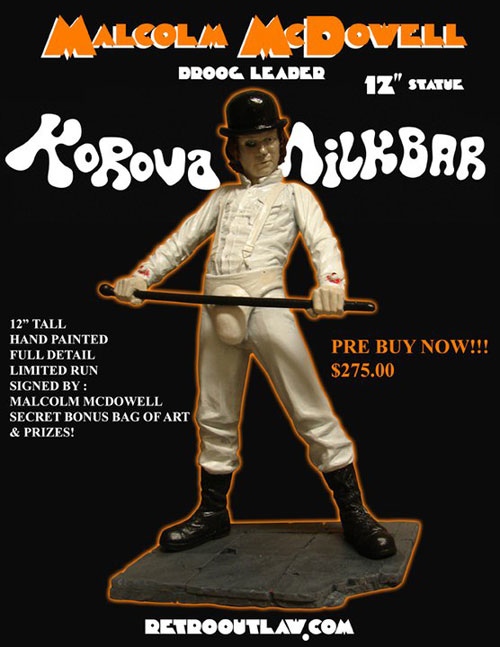 Retro Outlaw Studio will be selling this 12" statue of "Droog Leader" in color, featuring the likeness of actor Malcom McDowell as "Alex" from Stanley Kubrick's cult-classic film A Clockwork Orange.
Mini-Geek Deal: Amazon is selling Caddyshack, Speed Racer, or The Wedding Singer on Blu-ray for only $6.99.
Actress Michelle Coyle has recorded an open letter to JJ Abrams and Damon Lindelof showing she's willing to do anything to appear in the Star Trek sequel.
OWF lists 50 Reasons Why Jack Nicholson Could Be The Greatest Living Actor.
Due to the amount of graphics and images included in Page 2, we have to split this post over a FEW pages. Click the link above to continue the fourth and final page of Page 2.
Pica-Pic allows you to play old handheld video games online, like the above Tiger electronics Terminator game.
Starbucks will begin allowing their customers to read Marvel digital comics at their stores for free.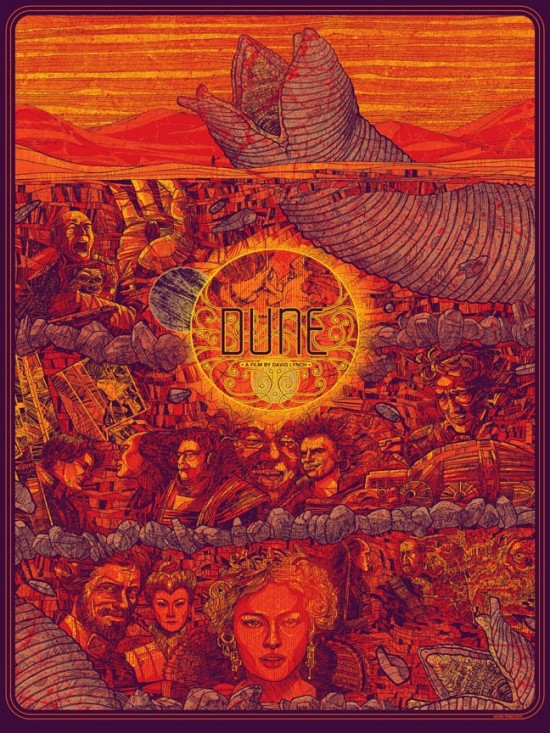 Kevin Tong created this awesome poster for David Lynch's Dune.High School helmer John Stalberg Jr. will rewrite and direct Spanking Shakespeare for Paramount Pictures.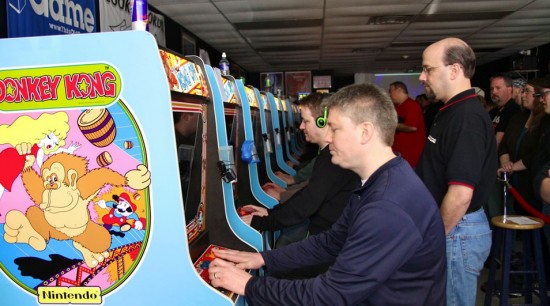 Last week, Steve Wiebe, Billy Mitchell and record holder Hank Chien battled it out in Donkey Kong "Kong Off" at Richie Knucklez Arcade Games in New Jersey. Chien ended with the highest score, followed shortly by Wiebe.
The Roger Corman-produced Francis Ford Coppola-directed DEMENTIA 13 will be restored and released in a DVD/Blu-ray combo pack in April 2011.