Terrence Malick's 'The Tree Of Life' Confirmed For Cannes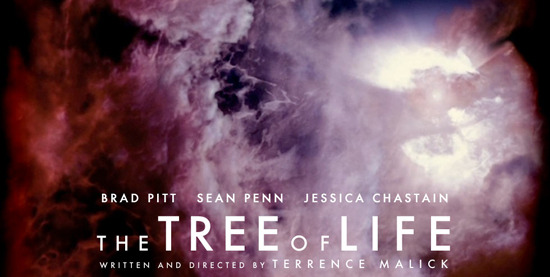 Years of speculation about The Tree of Life, the latest film from reclusive and very slow-working master director Terrence Malick, will finally end in May. We had a very good idea that the film would play the festival, given that Fox Searchlight set a May 27 release date after picking up the film a few months ago. Variety reports that the film will appear at the fest, but says that we likely won't know if it will play in or out of competition until early or mid April, when the full lineup is announced.
The film is a multi-generational drama starring Brad Pitt, Sean Penn and Jessica Chastain that, to some extent, looks at our place in the world and the universe at large. There have been a great many hints about the film suggesting that it covers a timeframe much more broad than a couple of mere human lifetimes — think aeons. Information about the film's scientific background and the possible presence of dinosaurs has been largely scrubbed from the internet wherever possible. That fact, combined with the lush, very appealing trailer and the simple fact that this is a new Terrence Malick movie, make The Tree of Life one of the highest-profile film debuts of 2011. Hit the jump to see the trailer if you haven't yet caught it.
The Tree of Life will release on May 27, 2011.
From Terrence Malick, the acclaimed director of such classic films as Badlands, Days of Heaven and The Thin Red Line, The Tree of Life is the impressionistic story of a Midwestern family in the 1950?s. The film follows the life journey of the eldest son, Jack, through the innocence of childhood to his disillusioned adult years as he tries to reconcile a complicated relationship with his father (Brad Pitt). Jack (played as an adult by Sean Penn) finds himself a lost soul in the modern world, seeking answers to the origins and meaning of life while questioning the existence of faith. Through Malick's signature imagery, we see how both brute nature and spiritual grace shape not only our lives as individuals and families, but all life.