Latest Possible 'Three Stooges' Casting: Will Sasso As Moe?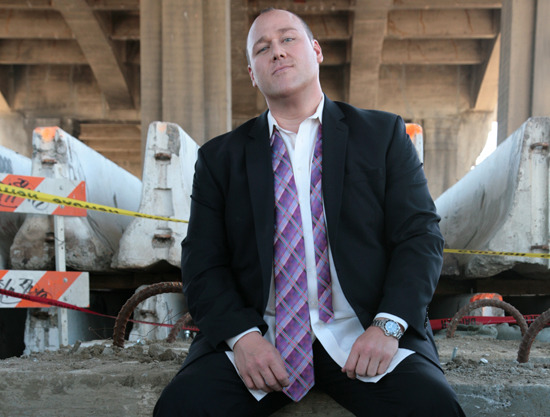 It's difficult to tell what's going on with the new version of The Three Stooges. Can Peter and Bobby Farrelly not find actors they like to play the three famous comedy characters, or do the actors they like not want to do it? Recent reports pegged Johnny Knoxville as a likely Moe, but then it turned out he wasn't doing the film and reportedly hadn't even been offered the part.
Now Will Sasso's name is in the mix, and seemingly for any of the Stooges, not just Moe.
THR says that the actor has " resurfaced as a likely frontrunner to play Moe, Larry or Curly." Huh? Curly, sure. Even Moe, perhaps. But THR's wording makes the casting process sound as if it is just getting down to throwing darts at headshots taped to the wall. That's probably a mis-characterization of where the process is — probably.
We've known that the Brothers wanted to cast one role and then build the rest of the cast around that actor, and we've also known that Fox was looking at an April start date for the film. We're almost out of March already, so this has to get in gear if that date is going to be met.
Meanwhile, I don't know if this is even a project that people want to see. Difficult to make that call without knowing who the cast is, I suppose. But is a Three Stooges redo something that even sounds appealing, or is it just that passion project that the Farrellys have to get through so they can move on?
Anyway, there are still many possible actors for roles. Andy Samberg is evidently still a possible Curly, Hank Azaria has been mentioned for Moe, and the very unusual grouping of Justin Timberlake, Woody Harrelson, Shane Jacobsen, and Larry David have all been mentioned for Larry.