Doug Liman's Untitled Moon Project Approaching Lift Off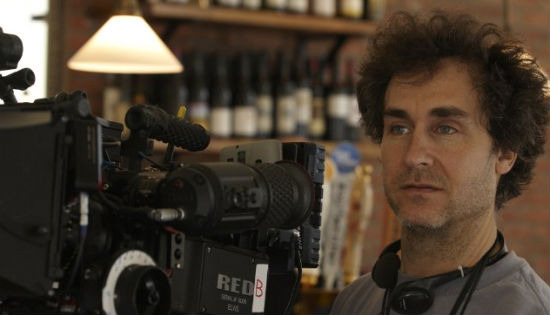 Just yesterday we wrote that Doug Liman was developing a period epic about a famous bodyguard by the name of Two-Gun Cohen. Now The Hollywood Reporter says he's got yet another film in development that's picking up steam and might shoot as early as this summer.
Since 2007, Liman has been attached to direct a sci-fi heist film formerly called Luna. The now untitled Moon Movie centers on a group of former space employees who steal equipment in order to illegally head into space for a new energy source. Things get complicated, however, when they decide to kidnap a NASA employee. Jake Gyllenhaal had long been attached with Liman but he's since moved on. To take his place, male actors such as Andrew Garfield, Chris Pine and Emile Hirsch all took meetings recently while Rosario Dawson, Megan Fox, Rachel McAdams, Eva Mendes, Zoe Saldana and Olivia Wilde have met to discuss female roles. Read more about the project after the break.
In The Hollywood Reporter's exclusive story, they say that Paramount (which inherited the project from DreamWorks) is currently very high on the project, which has undergone several rewrites by the likes of  Mark Bowden, Ken Nolan and Simon Kinberg.
Liman had previously been developing a film called All You Need is Kill, described as "Groundhog Day meets Starship Troopers" but, according to the report, "Kill... is now cooling down, while Moon heats up." Meeting with tons of young actors like the ones mentioned above will do that to a project.
Still, don't get your hopes up just yet for this film. Liman has been attached to several films that never saw the light of day and while the Hollywood Reporter says he'd love to shoot this movie over the summer, a lot of it is going to be based on what kind of cast he can bring together and what their chemistry is like.
Would you rather see Liman tackle this sci-fi heist film or the period epic he's also currently developing?