Brian Koppelman And David Levien Scripting 'National Treasure 3,' Planning To Direct 'City Of The Sun'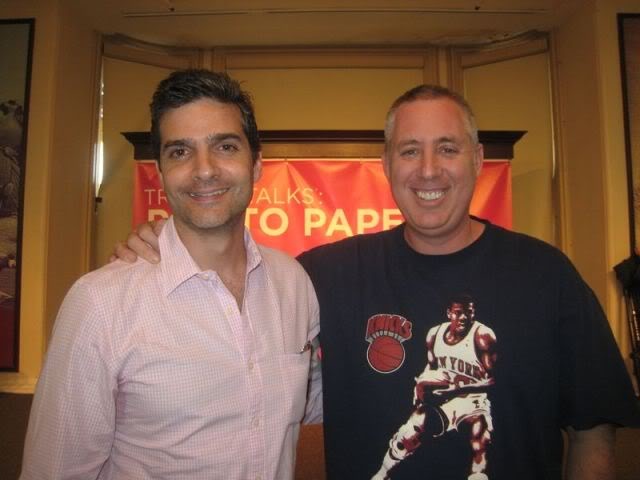 We've known for some time that a third National Treasure film is in the offing. Jon Turtletaub, who made the first two films and The Sorcerer's Apprentice, just signed to direct Unreasonable Doubt, but it looks like NT3 is moving forward anyway.
Brian Koppelman and David Levien, who wrote Rounders, Oceans 13 and The Girlfriend Experience and wrote and directed Knockaround Guys and Solitary Man, have started the script for the film. Additionally, they've adapted David Levien's novel City of the Sun as a project to direct.
This time last year, Carlo Bernard and Doug Miro were writing the third National Treasure movie. But Brian Koppelman recently talked to Done Deal Pro (via Bleeding Cool), saying,
We just finished the screenplay for our next film to direct, an adaptation of David's book City Of The Sun, and are now working on National Treasure 3 for Bruckheimer.
As for City of the Sun, here's some info on the book. Sounds like solid raw material; I'll be very interested to see who is cast, but with the right people this sounds like it has a lot of potential. Casting Frank Behr could be tricky, though.
Jamie Gabriel gets on his bike before dawn to deliver newspapers in his suburban Indianapolis neighborhood. He is twelve years old. Somewhere en route, as the October sky lightens, he vanishes without a trace. Fourteen months later, Paul and Carol Gabriel are on the verge of abandoning all hope. Crushed by frustrating dead ends and exhausted by a police force that cannot (or will not) find their son, the Gabriels finally find a ray of hope: the name of an elusive private investigator who may represent their last chance.
Frank Behr is an enigmatic mountain of a man, a former cop who wants to help–but knows better than to give the Gabriels any hope of a happy ending. He has worked this kind of case too often. But Paul's plea stirs up old personal demons that Behr can no longer ignore. Going against everything he fears, Behr enters into an uneasy partnership with Paul on a quest for the truth that is, in turn, dangerous ... and haunting.