Casting Bits: Samantha Morton In David Cronenberg's 'Cosmopolis;' Alan Rickman In 'Gambit;' Rick Yune In RZA's 'The Man With The Iron Fists'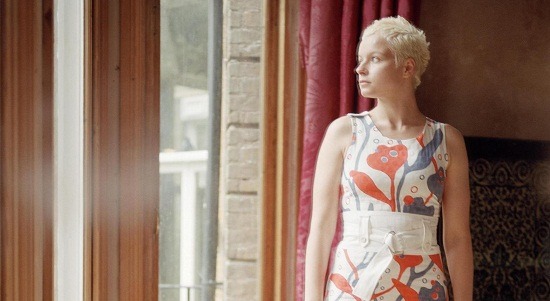 The casting for David Cronenberg's adaptation of the Don DeLillo novel Cosmopolis has been an up and down affair, with original talents Colin Farrell and Marion Cotillard dropping out. Robert Pattinson is now the male lead — he plays a young billionaire who deals with quite a few problems as he spends a day crossing Manhattan in his limo. Also in the cast are Juliette Binoche and Paul Giamatti.
And now Robert Pattinson tells MTV that Samantha Morton is in the film, and that a new young actress has been chosen to play his character's wife, but that he can't yet reveal her name. I'm very interested to hear who that will be, but in the meantime having Samantha Morton in the cast is a great thing. She is reliably excellent, and even without knowing her specific role the fact that she is cast says good things about the movie overall.
After the break. The Coen Brothers-scripted Gambit gets Alan Rickman, and Rick Yune is in RZA's kung-fu movie.
Quite a few years back Joel and Ethan Coen wrote a script to remake the '60s romantic heist movie Gambit, and it is finally about to get made. Michael Hoffman (The Last Station) is directing, with Colin Firth and Cameron Diaz in roles originated (more or less — a few things have been tweaked) by Michael Caine and Shirley MacLaine.
Now Alan Rickman and Tom Courtenay have joined the cast, according to a press release. Crime Scene Pictures says that "Rickman will portray Lord Shahbandar and Sir Tom Courtenay will step into the role of The Major." Given that the film is summarized as "Harry Deane (Firth), a London art curator, enlists a Texas Rodeo Queen (Diaz) in a scheme to con the richest man in England," we might presume based on this new info that Alan Rickman is the target of the con. Which is fantastic. Trying not to get my hopes up too high here, but how can you not be at least a little bit excited for this one, if only for the Coen Bros. dialogue?
Finally, RZA and Eli Roth have reportedly wrapped The Man With the Iron Fists (or, possibly, Man With an Iron Fist) and the management for martial artist, boxer and actor Rick Yune tells The Wrap that he was in the film along with Russell Crowe, Lucy Liu, Pam Grier and RZA.
The film has been generally low-profile, owing to the fact that it shot in Shanghai and Hong Kong. I have no idea what to expect from the film, which is RZA's first serious foray into directing, with Universal backing the film and quite a varied cast on board. But I can't wait to see it.