Indie Star Brit Marling Announces Next Three Projects: 'Arbitrage,' 'Breaking The Girl,' And 'The East'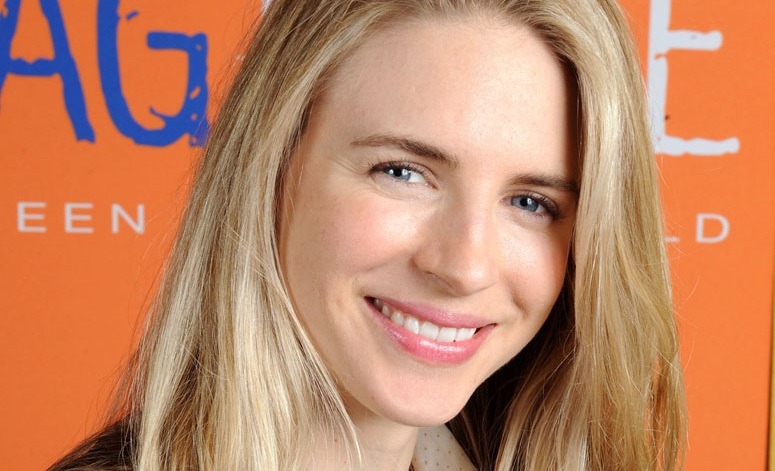 The buzz surrounding indie screenwriter/actress Brit Marling has been all but deafening coming out of this year's Sundance and SXSW festivals. Marling co-wrote and starred in two films that earned rave reviews at both festivals – the sci-fi romance Another Earth, directed by Mike Cahill, and the dramatic thriller Sound of My Voice, directed by Zal Batmanglij — and is widely being talked about as the next indie It Girl. (Non-festivalgoers might better remember her as Britta's lesbian friend Page from Community.)
But Marling's not resting on her laurels. She recently revealed her next three projects: Nicholas Jarecki's Arbitrage, Jamie Babbit's Breaking the Girl, and The East, which reunites her with Batmanglij. And at least one of those features hot girl-on-girl action! Hit the jump to learn more.
Breaking the Girl is a project that's been floating around for a while — at one point in 2009, new Wonder Woman Adrianne Palicki, Charlie St. Cloud actress Amanda Crew, and Glee star Cory Monteith were set to star. Now, Marling and Madeline Zima (Californication) have stepped into the lead roles. Breaking the Girl is "like Wild Things if it were set in college," says screenwriter Guinevere Turner (via Thompson on Hollywood). "It's genre-trashy fun; gratuitous girl-on-girl make-out scenes and three-inch heels." Let's hope that makeout scene is sexier and less awkward than Marling's last lesbian kiss on Community. Here's a short synopsis from Variety:
Alex and Sara commiserate over their enemies, and Alex suggests that they should kill off each other's nemeses. Sara shrugs it off as a morbid joke until someone turns up dead.
Sounds like Strangers on a Train, or the plot of an R.L. Stine novel. At any rate, it sounds fun.
And as if all that weren't enough, Marling recently told ThePlaylist about her plans to reteam with her Sound of My Voice co-writer/director (and college buddy) Batmanglij for a film titled The East, about "a group of anarchists and a woman who infiltrates the anarchists." There's no word yet on casting, but she has said that she expects the project to get rolling by this summer.