'Like Crazy' Team To Make Sci-Fi Romance 'Through To You'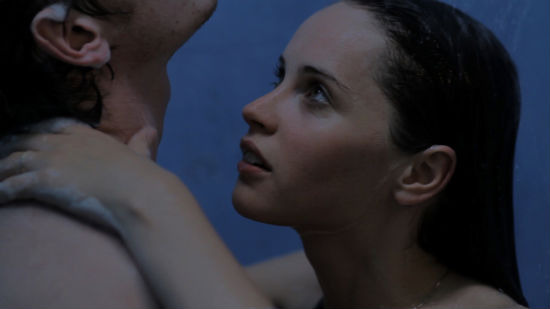 Most of you have yet to see Like Crazy, a beautiful and frightening tale of lost distance love starring Anton Yelchin, Felicity Jones and Jennifer Lawrence. It won the Grand Jury Prize at the 2011 Sundance Film Festival and got several rave reviews, including one by yours truly. Paramount will be releasing the film later this year and it's bound to get a ton of Oscar buzz. The team behind the film, director Drake Doremus (who previously directed Douchebag), co-writer Ben York Jones and producer Jonathan Schwartz, are already using that buzz to their advantage and have just lined up their next project. They'll be making an adaptation of the upcoming young adult sci-fi romance novel Through to You by Emily Hainsworth which is about a teenager who tragically loses his girlfriend but finds that she still exists in a parallel universe. Read more about the project and the book after the break.
The Los Angeles Times exclusively broke the news of this project:
According to a person who was briefed on the project but not authorized to speak about it publicly, the studio and "Up In the Air" producer Montecito Picture Co. have acquired rights to the novel "Through to You," a youth-themed science fiction romance, which it is planning for Doremus to direct, Jones to write and Schwartz to produce (those deals are still being negotiated). A Paramount representative was not immediately available for comment.
Through to You isn't scheduled for release until Fall 2012 and will be published by HarperCollins. Here's the official description from Hainsworth's official website:
Eighteen-year-old Camden Pike is grieving for his dead girlfriend until he discovers she's still alive in a parallel reality–one where he's the one who died. The only problem is, she's hiding some very dangerous secrets that have life-or-death repercussions in both worlds.
There are a few films coming out that have a similar themes to Through to You such as Another Earth and Upside Down, but if Doremus and company bring some of the subtly and emotion they did in Like Crazy to this film, it has a chance to be something special.