'Superman' Bits: Zack Snyder Talks About Realism And Casting The Kents; Amanda Seyfried Auditioned, But Lost Out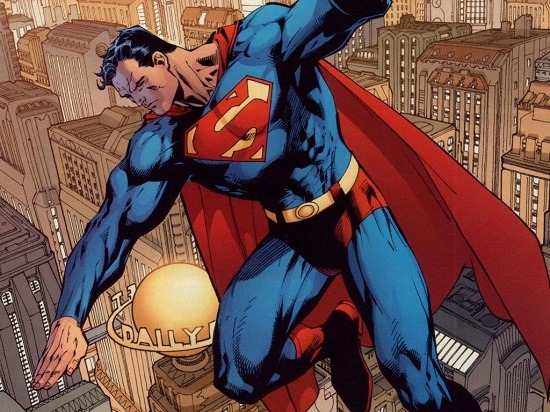 We still know relatively little about Zack Snyder's Superman. Henry Cavill is the new Kryptonian, and Diane Lane and Kevin Costner are his adoptive parents on Earth. The director has said that the film will be more action-oriented, with his Superman being a more physical character than what we saw in Superman Returns. But that's about all we've got. No storyline, no info on the villain. Hell, we don't even know the title.
Mr. Snyder spent the weekend promoting Sucker Punch, and while that junket ran he was naturally asked to field questions about Superman. There aren't any great revelations here, but there are a couple good comments that weave together aspects of the film's approach to 'realism' and casting. Plus, Amanda Seyfried, who briefly had the lead role in Sucker Punch, says she auditioned for Superman, but didn't get whatever part she was going for. It's all after the break.
The director told ScreenRant that Henry Cavill is going to be training hard, and that he's aiming for a certain realism with Superman:
I think the visual style of "Superman," though I can't say for certain as it's early, but I kind of feel like — and I did say to the studio – that what's cool for me and interesting, and odd, is that "Superman" is probably going to be the most realistic movie I've ever made. It's kind of fun that the most realistic movie I probably will make is a movie called "Superman." Which shows how crazy my other movies are. Because I guess for him to be credible... He gets more credible by the reality that you can bring to him, you know emotionally, and visually, I think.
He elaborated on that to io9 in comments about casting Diane Lane and Kevin Costner as the Kents:
My idea was that Superman's parents should be vibrant, like real people, not like some doddering ancient cliché... I think the thing you realize when you look at Diane and Kevin, in our decision to cast them so far, you sort of get a sense of how tonally we're looking at the movie, and what you realize is that those guys are serious actors, and we're taking this shit fucking seriously in terms of the tone of having those guys. You're talking about having a situation where whatever the action is or whatever the drama of the movie is, our first priority is to make sure it's rendered in the most realistic way we can get at.
Finally, Amanda Seyfried tells Bleeding Cool that she had to bow out of Sucker Punch due to obligations to Big Love, and that she auditioned for Superman and didn't get the part.
I auditioned for a role in the new Superman and didn't get it, and I really wanted Emily Browning's role in Sucker Punch. I'd originally got that role and everything was in gear, but then I got the call from Big Love saying "we need you this season, you can't do it." The director, Zack Snyder, fought for me, and I even called the head of HBO because I thought I wasn't being used in Big Love in a way that was worth me losing out on Sucker Punch. At the time it didn't seem like there was anything better. Big Love wouldn't let me go so I cried a lot.