Doug Liman To Direct A Film About Famous Bodyguard Two-Gun Cohen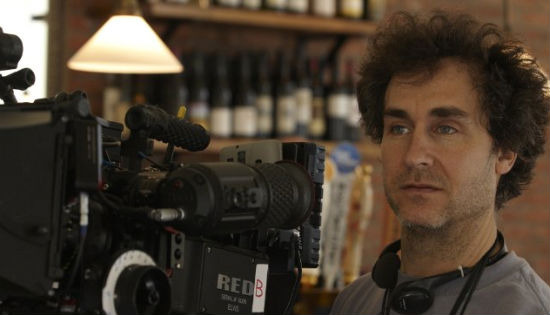 Morris Abraham Cohen, regularly referred to as, Two-Gun Cohen, was a British man who traveled to China in the 1920s and became not only the main bodyguard to imperial leader Sun Yat-Sen but also trained his armies in combat. He eventually fought in a war against Japan and even became a British intelligence officer. A real life international man of intrigue, a film version of Cohen's life is now being developed for the big screen. Producers Rob Reiner and Alan Greisman have tapped Doug Liman (Fair Game, The Bourne Identity) to direct, working from a script by Matt Brown. Read more about the film after the break.
The Hollywood Reporter broke the news of the film and spoke to Liman about it:
He's a thief and a con man who goes to China with visions of self-aggrandizement, but while he's there he falls for the country and for a woman. The story falls off the shelf without having to twist the facts. It's almost hard to believe it happened.
The story was an obsession of Greisman's (producer of Fletch, The Bucket List and Soapdish) who had long wanted to adapt it for the screen. He recently noticed that Chinese film production was really coming into its own and it was time to try and organize a co-production. The film will be co-financed by Beijing Galloping Horse Film & TV Production, which is working on John Woo's Flying Tigers. It'll be shot in China and is described as a "very international movie" by Liman.
I've been making extremely American movies and this is a chance to make a movie that plays out on an international scale: we've got the Westerners, the Brits, the warlords and then all the Chinese culture.
Brown, who is a newcomer to screenwriting, was chosen to write the film based on a sample script he wrote about Ian Fleming, the man who created James Bond. One issue, however, could be censorship as the Chinese film censors have been very careful about how that era in their history is portrayed.
Despite that, Liman's previous few films seem to make him an almost perfect choice for this material. He's both successfully, and unsuccessfully, portrayed international intrigue with films like The Bourne Identity, Jumper, Mr. and Mrs. Smith and Fair Game. Combine that experience with the experience and passion of the producers and this project seems like something to keep an eye on.
Were you aware of Two-Gun Cohen? And do you think Liman is ready for a huge period piece?