/Film Boston - Come See A Screening Of 'Source Code' Tonight, Featuring A Q&A With Director Duncan Jones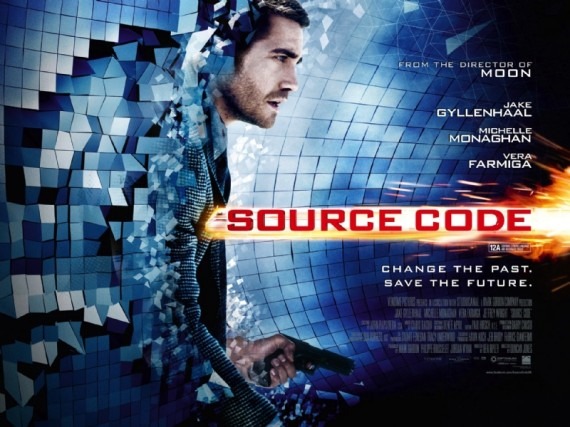 Good news, Boston sci-fi fans! Tonight at 7:00 pm, there's going to be a special advance screening of Source Code at the AMC Boston Commons theater. Afterwards, I'll be moderating a Q&A with director Duncan Jones. I anticipate mind-bendy, sci-fi fun for everyone involved!
We have 40 free passes to give away to tonight's screening. Hit the jump for the details on how to get one. (P.S. for those of you who can't make it all the way to Boston, Duncan Jones will also be in NYC tomorrow night for a Source Code screening at Lincoln Center. You'll have to buy tickets to that one, though).
To get the pass, just go to www.gofobo.com/rsvp and enter RSVP code: SLASHUT8S. I believe that each pass entitles you to bring a guest with you as well. Downloading a pass does not guarantee you or your guest a seat! The screening will begin at 7:00 PM at the AMC Boston Commons and they overbook these things, so if you want to get a seat, your best bet is to print out your pass and show up at the AMC Boston Commons sometime between 6:00pm and 6:15pm.
We'll try to have audio/video of the Q&A up at some point in the future. In the meantime, good luck, hope to see you there, and if you bump into me, say hi!