Michael Chabon To Write Disney's 'Magic Kingdom' For Jon Favreau?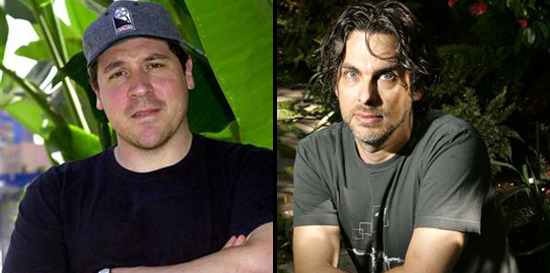 Last year, Jon Favreau walked away from the Iron Man franchise, allowing Marvel to pass that torch to Shane Black, and took up instead with Disney. At the Mouse House, Mr. Favreau will direct the big-budget film Magic Kingdom, which has been described in basic terms as essentially Night at the Museum in Disneyland.
The original script for the film was written by Ron Moore (Battlestar Galactica), but now rewrite chores may pass to Pulitzer-winning author/screenwriter Michael Chabon (The Amazing Adventures of Kavalier and Clay, Spider-Man 2).
THR says that Disney and Jon Favreau are looking for "a new direction" for the script. Michael Chabon isn't hired yet, but he would seem to be a great choice. He has an excellent command of the fantastic, and has already written books aimed at young audiences. He has also worked with Disney on Snow White and the Seven, and John Carter of Mars.
In the meantime, we talked not long ago about the strange-sounding HBO pilot the author set up with his wife, Ayelet Waldmen, which follows Nazi-busting magicians and con men. That is currently called Hobgoblin, and sounds so nuts that we'll be following it closely.