Joseph Gordon-Levitt Set For 'The Dark Knight Rises,' Juno Temple Possibly Cast, Too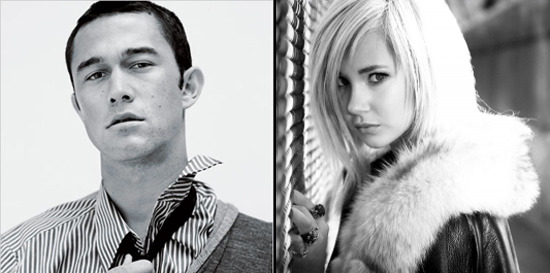 Briefly: Some minor news on The Dark Knight Rises: Variety says that, after being in talks for some time, and linked to the film almost since day one, Joseph Gordon-Levitt is confirmed for the film. That's not a big scoop, as there seemed like virtually no chance that he wouldn't end up in the film. We still don't have a character name — he's been rumored for quite a few possible parts, including Alberto Falcone and (much more vaguely) even Robin.
And the trade also says that Juno Temple is being eyed for " a supporting role as a street-smart Gotham girl." She'd be a welcome presence in the film, but until something is more solid on that front we'll wait before considering her official a part of the cast.