Rumor Mill: 'Pacific Rim' Again Said To Be Tied To 'Godzilla'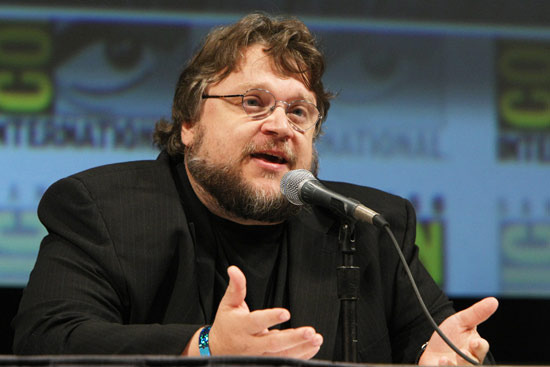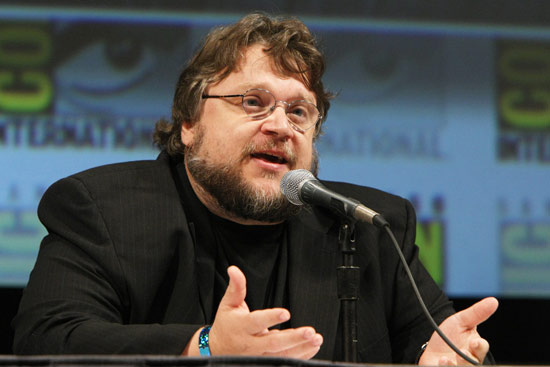 Pacific Rim is being battered by more rumors. Last year the Travis Beacham script, in which nations of Earth band together to defeat massive attacking creatures, was picked up by Legendary Pictures. Rumors soon emerged that it was being refitted as Legendary's new Godzilla film, and that Guillermo del Toro had been offered the picture.
Yes, Guillermo del Toro was involved with developing Pacific Rim, and ended up signing to direct it a couple weeks ago when At the Mountains of Madness fell apart, but well before that Travis Beacham took to Twitter to insist that there was no connection between Pacific Rim and Godzilla. Both are movies with big monsters, both are at Legendary, but they are totally seperate things.
Now there is a new round of rumor that again links the two projects, and says that Legendary is asking for changes to Pacific Rim in the wake of the disaster in Japan. Is this something you should believe? Right now, it seems open to question.
Bloody Disgusting ran a piece last night saying that Legendary is asking for rewrites that remove Japan as a location from Pacific Rim, and also that Guillermo del Toro was asked to turn the script into a new Godzilla, which he refused to do. (Note that Monsters director Gareth Edwards has been developing Godzilla for Legendary.)
AICN quickly ran a rebuttal, saying that BD's info is old and that Pacific Rim is going full speed ahead towards a September shoot. And it is not a Godzilla picture, nor is it being significantly rewritten in the wake of the disaster in Japan. In this case, AICN seems to be the source to believe; Harry certainly has a good line to Legendary, and to GDT. And after The Hobbit and At the Mountains of Madness, how likely is it that Guillermo del Toro would sign on to make a movie that he wasn't going to be able to shoot as is?
And this afternoon, while we were having some tech issues, Travis Beacham again took to Twitter, calling the Japan-related rewrite rumor "unequivocally false," and saying,
The situation in Japan is NOT tripping up PAC/RIM. Unless my day-to-day work load is an astonishingly elaborate prank. (link) Everyone close to PAC/RIM knows good & well it's no insensitive disaster romp. That's not me. It's not GDT. And it's not this movie. (link) This is, on its surface and in its heart, a movie about people. This is a movie about humanity. (link)